Celia Johnson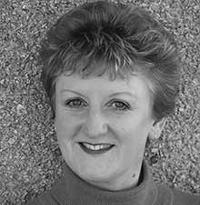 Faculty Vice Chair
Celia trained at Arts Educational and danced professionally with Ballet International before beginning her long teaching career. She has taught at Arts Ed London, Laines, Doreen Bird College, Morley College and Performers College. Currently she teaches children, students and teachers at Deeside Dance Centre in Aberdeenshire, which is an ADC.
Celia has been examining since 1993 and regularly lectures at ISTD2 and on regional courses. She has been a Committee member since 2007 and Vice-Chair for the last 6 years, which she has really enjoyed.
She is also regional representative for Northern Scotland, a task which keeps her very busy organising exams and courses in the Aberdeen area.
Last year she was thrilled to receive the Jean Campbell Award for her services to the ICB Faculty.