Christopher Bannerman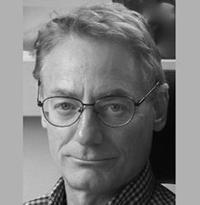 Christopher Bannerman has had a long career as a dancer, choreographer and arts education worker. He performed and choreographed internationally before becoming Professor of Dance and Head of ResCen Research Centre at Middlesex University.
He has also served on a number of panels and committees, including the Olivier Awards as well as on the Drama, Dance and Performing Arts Panel for two Higher Education Research Assessment Exercises and as a Specialist Assessor for the Quality Assurance Agency.
He has also served as Chair of Dance UK, Chair of Arts Council England's Advisory Panel for Dance, Chair of the National Dance Coordinating Committee, Chair of London North Creative Partnerships and as a member of the Dance Forum of the Department for Culture, Media and Sport (DCMS). He is currently a member of the Peer Review College of the Arts and Humanities Research Council and the College of Reviewers for the Canada Research Chairs Programme. He has also been co-facilitator of Rural Retreats, an international intensive seminar series, aimed at current and developing leaders in the arts.
Christopher Bannerman was elected as ISTD Chairman during the AGM on 17th September 2012.