Christopher Hawkins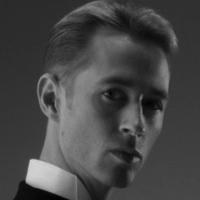 At nine years of age, Christopher started learning to Ballroom Dance, initially in children's classes at Leonard Morgan's School of Dancing, but soon shifted to study for his elementary medals with Vernon Kemp at the world renowned Gwenethe Walshe School of Dancing. It was there that he fell in love with Ballroom Dancing, and was rapidly recognised as a future talent to be directed towards competitive dance.
He formed his first competitive partnership at the age of eleven, and found himself immediately elevated to the position of a finalist in the International Championships which was held for Juveniles at that time in the Royal Albert Hall. It was at that event, where he narrowly missed out on achieving a top three placing, for which there were trophies emboldened with blue and gold globes. To this day, he still feels that missing out on winning one of those coveted trophies was the secret behind his motivation to never be denied an important trophy again.
Christopher was extremely fortunate as a young dancer to live in central London and, at the same time as being scholastically educated in Westminster School, and developing his Ballroom skills under the tutelage of the greatest champions of the time, he was also in the perfect position to use the famous Pineapple Dance Studios as a training ground for his overall dance knowledge. It was there that he was able to expand his field of study to include Ballet, Tap, Jazz Dance, Street Dance, and general body conditioning. It was not only his participation at that time, but the ability to witness the training of some of the finest dancers of the Royal Ballet and the West End shows of the era, that shaped his perception of dance, and his aspirations to be a dancer with well developed and rounded skills.
In his chosen field of expertise, Christopher went on to win all of the major championships in the world, both as an amateur and as a professional, and he represented his country with pride. His crowning glory was achieving the title of World Professional Ballroom Champion three consecutive times.
He now acts as an adjudicator and a teacher of competitive dancing all around the world, and is a role model for the success of British dancing. He has been invited to judge at all of the major championships, and is highly respected for his integrity in this important role. He is also responsible, together with his wife, Joanne, for training the finest competitive couples that the Ballroom dancing world has to offer.
In terms of his committee history, Christopher has previously served as the Chairman of the World Competitors' Dancesport Corporation for a number of years, which then subsequently developed into the World Dance Council Competitors' Commission under his management. He joined the Modern Ballroom Faculty of the ISTD in 2009. Subsequently, he has risen through the ranks of the committee to be elected as Chairman of the Faculty in October 2015. He is looking forward to expanding the development of the Modern Ballroom Faculty.
In December 2015, Christopher was also elected as Vice Chair of Dancesport Faculties Board, and has recently taken over the role of Acting Chair. He also proudly represents the ISTD on many of the Committees at the British Dance Council.