Crystal Main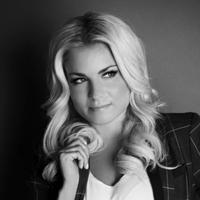 Crystal was born in Ipswich, and dance has inspired her life. A Ballroom and Latin dancer at heart, she has competed at all levels, becoming Junior UK Closed Champion, Open British Junior Finalist in both Ballroom and Latin, a regular National Finalist, UK Closed Champion, Open British Youth Ballroom Finalist and 10 Dance Champion.
At all levels throughout her competitive dance career from Junior through to Professional, Crystal has represented England in World Championships. As a professional Crystal was a finalist in the Professional British National Ballroom & Latin Championships for many continuous years until she retired from competitive dancing in 2005.
Returning to the dance floor after nine years she competed in the ISTD Summer Congress, winning the Pierre Trophy, a prestigious professional competition dancing only syllabus figures.
Crystal performed as an original member of the touring stage show 'Simply Ballroom' in the UK, USA, Africa, Dubai and Singapore 2005-2009. She also performed in the West End in 'Latin Fever' in 2009 and the UK tour in 2010, as well as the 'Licence to Thrill' UK Tour 2013 & 2014, and 'WestEnd goes Ballroom'. She was involved in the creation of 'Strictly Showdancers' on BBC's Strictly Come Dancing Series 8, assistant choreographer on a few group numbers on Series 12 and an extra on the Strictly Christmas Special. In 2010 she took part in Singapore's equivalent to Dancing with the Stars called Dance Star Asia taking the title and winning with her celebrity partner.
Crystal is a Pioneer Instructor and part of the UK FitSteps training team, a Ballroom and Latin based exercise class. As a lead instructor and fitness presenter she trains future instructors whilst also Fitness presenting worldwide.
For the past 14 years Crystal has been teaching in her childhood dance school, the Lait Dance School, teaching all ages and abilities, from a beginner and social dancer to the medalist through to the open competitor. She spends most of her time training and partnering students for examinations and ISTD Competitions. Crystal is a qualified Licentiate professional and a new member of the ISTD Latin American Faculty Committee. She has been a coach/teacher for Cambridge University Dance Team for the past four years.