Diana Wykes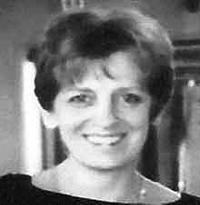 Diana started Ballet classes at school, then took up Ballroom and Latin American dance as an adult in London. She took ISTD medals in Ballroom, Latin and Sequence dancing and became a professional dancer in 1994.
Since qualifying, Diana teaches consistently in London and the Rickmansworth area.
She competed as an amateur in Ballroom for a short time before taking professional exams and was fortunate to have had the opportunity to introduce classical Sequence dancing in Japan on three different occasions from 2000. She has lectured in the UK and partnered many times at teachers' congress and adjudicates at Medallist competitions.
Diana is a member of the Sequence Faculty and is the Representative for the quarterly DANCE magazine for members and she also helps to produce a regular newsletter for the Sequence Committee.