Doreen Wells, Marchioness of Londonderry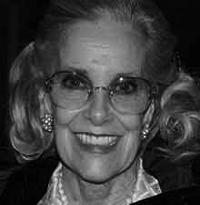 Doreen Wells, Prima Ballerina - Royal Ballet, has danced her way around the world: from England to America, Canada, Japan, Hong Kong, Rio de Janeiro, France, the former West Germany, Portugal, Sweden, Norway, the Philippines and Egypt.
It was at the Spoleto Festival that her first great chance came, when literally at a minute's notice she took over from Margot Fonteyn and danced with Rudolf Nureyev in his production of 'Raymonda' - a partnership that continued in London. The Pope, hearing that Doreen Wells was called "the miracle of Spoleto", asked that she should be brought before him. She toured extensively as leading Ballerina for the Royal Ballet, dancing all the great roles.
At the age of 16 after training at the Bush Davies School she won the Adeline Genee Gold Medal for Ballet and though immediately offered a starring role in the summer season, she made her great decision to join the Royal Ballet and this started her career as a classical dancer.
In a different vein, she appeared with Harry Secombe, Placido Domingo and Kiri Te Kanawa in a BBC Christmas Extravaganza, dancing both The Dying Swan and, in complete contrast, a tap routine on three step-up drums, which won her a standing ovation.
Finally, she achieved a long felt ambition to appear on the lighter side of musical entertainment, when she played the leading role as Vera Baranova in the revival of 'On your Toes' at the Palace Theatre. In the 1985 Royal Variety Show she played the young Anna Neagle in a scene from Dame Anna's famous film Spring in Park Lane and won much praise from the great lady herself. She danced the Pas de deux from The Two Pigeons, (her most favourite ballet role) in the Save Sadler's Wells Gala at Covent Garden and Begin the Beguine in the tribute to Dickie Henderson, in aid of his favourite charities.
Recently, she has played 'Maggie Jones' in 42nd Street at the Theatre Royal, Drury Lane. In July of last year, to celebrate the twentieth anniversary of the opening of the Adeline Genee Theatre, in a specially commissioned ballet of that name, she danced the title role.
Grand council: Grand Council Member