Erin Sanchez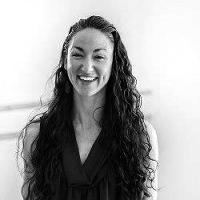 Erin Sanchez is an advocate, facilitator, and trainee researcher in dancers' health. As the Manager of Dancers' Health, Wellbeing, and Performance at One Dance UK, she collaborates with the Dance Medicine and Science Expert Panel, senior management, and Workforce Development team to determine and progress initiatives to empower the dance workforce to have sustainable and highly valued careers and to implement strategic objectives to improve health, wellbeing and performance. As Manager of the National Institute of Dance Medicine and Science (NIDMS) she is charged with ensuring a long-term future for NIDMS as a focal point to access dance medicine and science expertise, information and resources, and providing wider access for dancers across the UK to specialist, multidisciplinary, freely /easily accessible, preventative and rehabilitative physical and mental healthcare and performance enhancement.
Erin also manages an international group of teachers, dancers, and mental healthcare professionals and researchers, the Dance Psychology Network. As a Registered Provider and Quality Assessor for Safe in Dance International, she leads international courses and assess submissions in safe dance practice at UK level 6. She has lectured in dance science and taught dance technique in the, UK, Germany, France, the Netherlands, Malta, United States, Egypt, and Serbia.
Erin is a member of the International Association for Dance Medicine and Science (www.iadms.org) and holds the qualification in Safe and Effective Dance Practice. She is pursuing her PhD in Sport, Physical Education, and Health Sciences from the University of Edinburgh and holds an MSc in Dance Science from Trinity Laban Conservatoire of Music and Dance and a BA (Hons) in Dance and Sociology from the University of New Mexico. She trained in dance with American Ballet Theatre, Boston Ballet School and the Alvin Ailey School.
Council: Vice Chairman
Governance & Human Resources Committee: Committee members