Heather Rees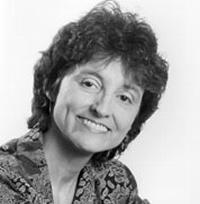 Heather Rees is the author of the book Tap Dancing, Rhythm in Their Feet and is a Tap enthusiast with a love of rhythm and movement. Her background in Tap covers more years than she cares to admit, having commenced at the tender age of three with a teacher who taught 'American Tap' and Classical Ballet. Her inspiration in the early years was Fred Astaire and his films but she now works and studies with many American masters of Tap whom she admires and emulates.
After a short period in theatre, she ran her own school and then moved on to teach at many of the full time theatre and teacher training colleges (inter alia, Laine Theatre Arts, Doreen Bird College, London College and Stella Mann College as well as at New Hall in Chelmsford). For six years, she taught at Bush Davies School, East Grinstead after which she spent four years at Hammond School, two of which were as Head of Dance. At present she arranges workshops and coaching in the UK and overseas.
She is a Fellow and Examiner of the ISTD for Modern Theatre, Tap Dance and National Dance and holds Licentiate for Imperial Ballet. In 1975, she joined the Committee of the National Dance Branch and is also a one-time member of the Boys' Modern Theatre Sub-Committee.