Helen Green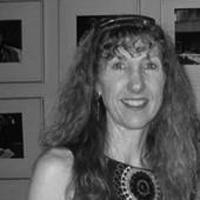 Helen began dancing at the Bush Davies School, Romford. She continued her training with the Faulkner Hembry School of Dance prior to commencing a three year course at Bird College where she obtained her vocational examinations. Upon leaving she commenced her dancing career, working and touring for several years in Europe.
Helen achieved further teaching qualifications on her return to England and since then has taught at Bird College, Laura Faulkner School of Dance and has also freelanced choreographing various items for school productions.
Her love of travel has resulted in her teaching at many schools abroad in Spain, Italy, Sweden and Australia. In 1998 she was appointed as an examiner for the Modern and Tap Faculty and now examines for both Modern Dance and Tap Dance Faculties.
She became a member of the Tap Committee in 2003 and has since enjoyed teaching at the Summer School at Chichester and lecturing at regional and London courses throughout the year.
From 2005 Helen has been examining and lecturing internationally which she greatly enjoys and has recently taught at the ISTD Italian Summer School in Bari.