Ivana Ostrowski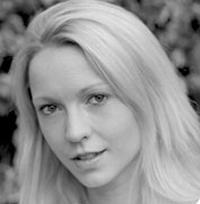 Ivana competed in Ballroom and Latin Dance in Germany for 10 years before moving to London to study Dance Theatre at the Laban Centre. She is a winner of the Simone Michelle Choreography Award.
Her numerous TV, film and stage credits include Diet on the Dancefloor, The Brit Awards, The National TV Awards, The Zee TV Awards, Supersize vs Superskinny Me, The Record of the Year Awards, Otello at Glyndebourne, Cheek to Cheek at the London Coliseum as well as numerous Hollywood and Bollywood appearances including The Other Boleyn Girl, Sense and Sensibility, Om Shanti Om, and Kabhi Khushi, Kabhie Ghum. She has performed on stages around the world with artists including KT Tunstall, The Darkness, Shaggy, Shahrukh Khan and Bond.
Ivana is a longstanding principal dancer for London Theatre of Ballroom. She has assisted Richard Marcel on Strictly Come Dancing, Happy Birthday Brucie! and on Let's Dance for Comic Relief and is currently a member of Susana Montero's Dance Company, performing at Salsa Congresses worldwide.
Ivana has choreographed for the Union Chapel Project, the National Youth Dance Company
as well as for her own Dance Theatre and Ballroom and Latin based projects. She is a member
of the ISTD Club Dance Faculty and runs 'Take to the Floor' providing dance teaching and
performance services in London. Further details are available from www.taketothefloor.co.uk. .