Jackie Hutt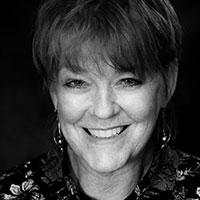 Jackie trained as a child to major level with Esme Child and Vivienne Bond. She studied Art and Design at The London College of Fashion and later completed her dance teacher training with Pauline Ash and Heather Rees, becoming an examiner for the Modern Theatre and Tap faculties in 2004.
Following 25 years of freelance teaching at schools in Hastings and Brighton, including 8 years at Stonelands School, Jackie decided to concentrate her efforts on nurturing young teachers. She is an Approved Tutor for the ISTD and alongside her friend and colleague Deborah Lamb coaches all levels of teaching qualification in Tap and Modern to both new and established teachers in the south east. She has also recently joined Urdang Academy as tutor of the DDE Modern programme.
Jackie is the ISTD's Regional Representative for East Sussex and has been organising CPD courses for teachers in the area for the last 30 years.
She is a founder member, choreographer and player with the Renaissance Theatre Company, whose annual productions raise money for the local hospice. 2019 marks their 10th Anniversary.
Jackie is delighted to have been elected to the Tap Committee and is looking forward to being part of the Faculty's future development.