Jacqueline Ferguson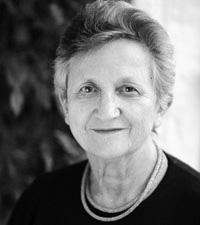 Faculty Chair
Jacqueline Ferguson has always held a great interest in National Dance. She has been an examiner and member of the National Dance Faculty Committee for some 30 years and Vice Chairman for nearly 15 years.
She was trained at the London College of Dance and Drama and graduated with the college Diploma. Her first teaching post was at the Robinson School of Dancing in Streatham where, for 8 years, she taught all aspects of the Society's work to children, students and teachers. Following this she returned to London College to join the staff where she stayed for 18 years. She was latterly appointed Senior Tutor and Co-ordinator of the Foundation and Diploma lectures.
Miss Ferguson is a member of the Committee of the Natural Movement Group and has taught on a number of teachers' courses run by the Group. She is currently on the staff of the Royal Academy of Dance, where she holds the position of Artistic Co-ordinator. She is also a dual examiner and tutor for the Academy.