Jacqueline Gray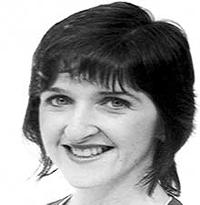 Jacqueline trained at Northern Ballet School in Manchester, on the Dance Teacher's Course. On graduation in 1984, she joined the staff there, teaching Ballet, Modern, Tap and National. In 1992, she became Head of Children's Department at NBS and in 1995, Head of Teacher Training Department. Jacqueline remains a teacher at NBS, where she is responsible for the Imperial Ballet Vocational Graded Examinations and FDI units 4 & 5.
In 2001, she began teaching Imperial Ballet at SLP College, where she still maintains a coaching interest. Also in 2001, she joined the staff at Preston College, where she is an FDI and CDE tutor. She is involved in the current project which is scoping the feasibility of aligning Preston College with The University of Central Lancashire to provide, initially, a University Certificate, which will provide Higher Educational qualification equivalency.
She has been an Imperial Ballet Examiner since 1995, examining in both the UK and Overseas. She was invited to teach at the Imperial Ballet International Summer School, in Chichester in 2006 and 2007.
Married, with one son she lives near to Manchester and has worked regularly with both the Manchester and Yorkshire Teacher's groups.