Jeffrey Dobinson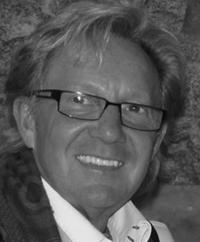 Jeffrey was born in London and very nearly didn't get the opportunity to dance, being a child of his day and a product of the old cliché, "No son of mine is going to be a dancer". It took a very determined school headmistress who recognised 'something' to persuade his parents that, "All Talent Should be Encouraged for the Long Term Development of the Child", she wasn't suggesting he made it a career!
So Jeffrey was allowed to start Ballroom dancing and within 18 months he had become Junior Champion, winning the International Junior Ballroom title at the Royal Albert Hall. he then went on to become British Youth Latin Champion, within two years winning the United Kingdom, European and World Amateur Latin American Championships.
After turning professional in 1977, representing the UK in international10-Dance events, winning the Latin World Cup, the Exhibition event held at the Winter Gardens Blackpool and the Duel of the Giants at the Royal Albert Hall, he toured the World demonstrating in dance schools and performing cabaret in exotic locations and also on the most prestigious cruise ship of the 1980's, the QE2.
When the time came to 'hang up his performing' shoes he opened a dance school and for 20 years taught everyone from child to adult, beginner to champion, amateur and professional. He now travels, teaching, coaching, lecturing and adjudicating and is fortunate to be recognised as part of a small group of professionals that are asked to adjudicate at the World famous British Championships held in Blackpool. So he has certainly made a career out of dance.
Jeffrey has three children, and the eldest and youngest (19 and 13) are both following in their parents footsteps and want to pursue careers as professional dancers in the Theatre branch.