Joanne Blackshaw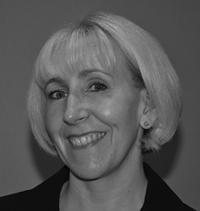 Joanne was born in Romford, Essex and started Ballroom and Latin American dancing at the age of four with the Ernie Ellis School of Dancing. She progressed through the medal ranks, achieving the Alex Moore Award as both a Juvenile and Junior, and had a formidable All Girl Partnership throughout the years. After turning 16, Joanne decided that her real interest was in teaching and so started Professional training with Ernie with whom she achieved her Associate exams.
Ernie then retired to Portugal and Joanne took over the school, which is now called Aspects of Dance, by hiring a local hall to keep it going. The school has grown in size since then and Joanne has continued with her professional training achieving Licentiate status in Ballroom, Latin American, Sequence and Disco Freestyle. Joanne is continuing with her studies and hopes to achieve her Fellowships in all four genres.
Joanne absolutely loves teaching all ages and levels and her school attends lots of local competitions as well as the ISTD area competitions and the ISTD Blackpool Grand Finals. Having taken on the role of the Latin American Faculty Secretary she is looking forward to this new challenge and hopes to serve the Committee and the membership well.
Contact
Tel: 07900 741473
Email: Latin.Ballroom@istd.org