Jonathan Reed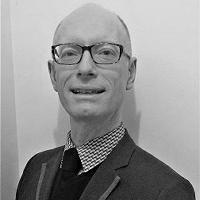 Jonathan has been involved with the ISTD since the age of 8 when he took his first 'Popular Dance Test,' and as well as working his way through the medal system he took part in the many medallist and open competitions held throughout South East England during the late 70s and 80s, of which one of his proudest achievements was reaching the final of the International Juvenile Ballroom Championships in 1979.
To date, he has achieved Fellowship status in Modern Ballroom, as well as Licentiate qualifications in Latin American, Disco Freestyle and Rock 'n' Roll, and he is constantly striving to develop his dancing ability and technical understanding so as to be the best teacher he can.
He is a senior teacher with Star Dance Club, having joined with them in January 1999, and regularly enters candidates for all levels of examination in the ISTD dancesport genres, and as part of the school he actively participates in the area and national medallist competitions held by the various dancesport faculties throughout the year.
For the last 11 years he has been an area organiser, judge, set dance choreographer and lecturer for the DFR Faculty and having already served as an elected member for the past 6 years, he looks forward to continuing to put his organisational skills and eye for detail to good use in promoting and expanding the activities of this evolving and fast-changing dance form.