Julia Westlake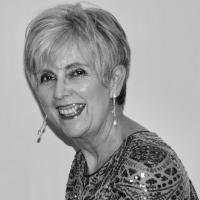 DFR Committee Member (co-opted)
Julia is a newly appointed member of the DFR Committee and, for 18 months, had served as a Co-Opted member, prior to becoming a full member.
Julia is a Licentiate Member of the ISTD, in Disco Freestyle, Rock 'n' Roll, Ballroom and Latin American. She is also trained in Classical Sequence, Ballet, Modern and Tap.
Julia has been principal of The Julia Spencer School of Dance, in Clacton on Sea, for 18 years. She teaches all ages and levels, from Beginner to Professional and all DanceSport Genres, plus Fitness Classes and Wedding Choreography. Her pupils take part in examinations, performances, competitions, or just for fun. She has had many DFR and DanceSport Champions and has trained many dancers who have gone on to great professional Success, either in teaching or on Stage.
Julia is the Area Organiser for Essex and assists with the organisation of Grand Finals Day. She is an Adjudicator and Lecturer and has been one of the Set Dance choreographers for many years. Her passion is Technique and she loves nothing better than passing this knowledge on to willing pupils.
Julia is very proud to be a serving member of the DFR Committee and hopes to assist in it's continued success.