Julie Tomkins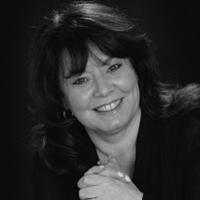 Chair of Dancesport Faculties Board
Born in Ipswich, Julie was first introduced to dancing aged five, attending the local Dance School, whose principal was ISTD examiner, Olga Wilmot. It was at this dance school that Julie developed her passion for dance, enjoying a successful juvenile and junior career in both the Modern Ballroom and Latin American styles.
On leaving school at sixteen, Julie chose to make dancing her career, becoming a full-time dance teacher and qualifying with ISTD at the age of seventeen. She was then awarded the Phyllis Haylor Scholarship in 1980. Julie won the 10-Dance Trophy and the Pierre Trophy on several occasions.
As a professional competitor, Julie was a finalist in the Closed British, UK Latin American and 10-Dance Championships and is proud to have represented her country internationally. In a varied career, Julie has enjoyed performing on board cruise ships (including QE2), and numerous high profile social events.
In the mid-90's Julie became the youngest every person to be appointed as an ISTD examiner in Ballroom, Latin American and Freestyle dancing, and continues to enjoy examining both at home and overseas. In the late 90's Julie was elected to sit on the Latin American Faculty Committee which she has found most rewarding. She has recently been voted in as the new Chairman and looks forward to inspiring the membership and her new committee with great excitement and enthusiasm.
Teaching and training students of all ages and abilities, whether competitive, social or technical in Ballroom, Latin or Freestyle, has to be the most rewarding part of her life and Julie is proud to have been part of many successful competitive partnerships and champions. She continues to enjoy a very full dancing life as well as teaching at the World famous Semley Dance Studio in London. Julie is often invited overseas to teach and lecture, also being an International Championship Adjudicator.
In November 2015, Julie was elected Chair of the ISTD Dancesport Faculties Board.
Governance & Human Resources Committee: Committee members