June Rycroft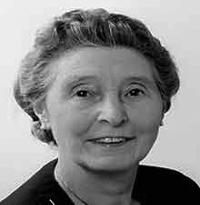 June is currently Chairman of the Imperial Classical Ballet Faculty Committee and has been examining in this Faculty for over 30 years. She is also a Fellow and examiner for the National Dance Faculty and a Fellow of the Modern Theatre Faculty. She has had extensive teaching experience ranging from once a week pupils to the coaching of students at many of the major vocational schools in this country.
From 1972-1977 June taught at the London College of Dance and Drama covering Classical Ballet and taking full responsibility for National Dance.
She was a visiting Ballet Mistress to the Kiel Ballet Company in Western Germany and is a Senior International Co-ordinator for the ISTD, also serving on the Theatre Faculties Board.
In 1994 she was the recipient of the Imperial Award.
Grand council: Grand Council Member