Karen King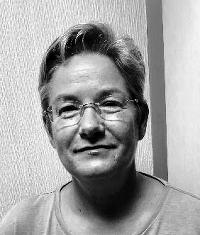 Karen King is a renowned teacher with many years experience teaching at vocational level before founding 'The Centre' in 1997. Miss King still enjoys teaching all students at The Centre.
Miss King was a committee member and examiner for the Imperial Society of Teachers of Dancing for many years. She was jointly responsible for the creation of the grade 3 - 6 modern syllabi and was previously a member of the boy's sub-committee, where she worked as part of a team to create the boys general graded and vocational graded modern syllabi. Miss King was involved with the training of teachers and examiners for the I.S.T.D. and regularly lectured at headquarters, the I.S.T.D. Summer School Chichester and at many teachers groups across the country. Miss King has recently successfully completed a Cert. Ed. in Post - Compulsory Performing Arts Education at The Institute of Education, London and is currently a member of ISTD Council.

Miss King has close connections with many active professionals who are currently performing, choreographing and directing on national tours, in the West End , on television, in films, and on cruises. These professionals frequently visit 'The Centre' to give master classes and valuable insight into the current trends of the industry.

Miss King believes 'Excellence is only achieved through real understanding'. At The Centre we offer an all round training that equips students with the skills and opportunities to become outstanding performers as well as qualified teachers in a supportive and caring environment'.
Council: Council Members
Governance & Human Resources Committee: Committee members