Kate Simmons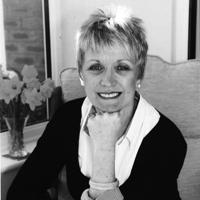 Faculty Vice Chair
Kate is a Fellow and Senior Examiner for the Cecchetti Faculty, holder of the Maestro Cecchetti Diploma and MBBO. Kate won the Espinosa Scholarship to the Royal Ballet School, were she studied under Julia Farron, Kathryn Wade, Nancy Kilgour and Richard Glasstone to name but a few. After less than two years training she graduated to London Festival Ballet (now ENB) under the Directorship of Beryl Grey, John Field and Peter Schaufuss.
Whilst with the company she was lucky enough to dance all over the world and appear as a member of the Ballet Russe in the Herbert Ross Film-Nijinsky. Kate also choreographed ballets for the splinter group (LFB2). On retiring from the company, she returned to the Royal Ballet School part time to study for her teaching qualifications.
Kate is Principal of her own college (KS Dance Ltd) which is fully accredited by CDMT and Trinity College London for delivery of the Level 6 Diploma in Professional Dance. In between teaching at her college and examining, Kate still teaches and choreographs internationally. Kate was elected to Faculty in 2008 and as Vice Chair in 2014.