Kay Ball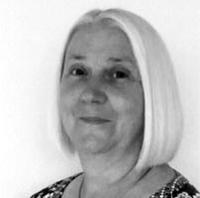 Chair of Theatre Faculty Board
Kay Ball trained at the London College of Dance and Drama, where she first discovered her love of Classical Greek Dance under inspiring teachers Rona Hart and Joan Darwall. She has sat on the Classical Greek Dance Association Faculty Committee of the ISTD since February 1988, and took over as Chair of the Faculty in September 2001.
Originally one of the Classical Greek Dance Association Faculty's representatives on the ISTD Theatre Faculties' Board she was appointed Vice Chair of the Theatre Faculties' Board in 2007 and on Paddy Hurlings' retirement in 2015 was voted Chair of that Board.
Kay became a Classical Greek Dance Examiner in 1990 and a Modern Theatre Dance Examiner in 2004. She was appointed to the Council of ISTD Board of Trustees in 2008. In September 2014 she became Chair of the ISTD Teachers' Benevolent Fund.