Keith-Derrick Randolph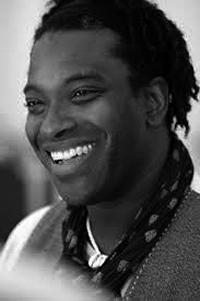 Living and working in Europe for 34 years, native New Yorker Keith-Derrick is a choreographer, teacher-lecturer, répétiteur, and dance administrator. He has a broad dance education, which includes ballet, Modern, Jazz, African, Afro Caribbean and Brazilian dance, as well as studying drama, music and lighting. In addition to his early education (High School of Performing Arts NYC and The Ailey School) in 2005 Keith-Derrick received his Didactic Teacher's Diploma and a Master's Degree in Choreography in 2010.
Keith-Derrick has been a choreographer in the Dutch independent dance scene, as well as choreographing and teaching throughout Europe and the USA. For 15 years he had a successful career as a dancer and choreographer with Scapino Ballet Rotterdam. For nine of those years he was on Scapino's artistic staff where he gained a wide and varied knowledge of all aspects of company management. As a ballet master, teacher and administrator, he managed and coordinated Scapino's workshops, the education programme, apprentices, and the yearly auditions.
Keith-Derrick is now on the staff of Codarts Rotterdam's bachelor of performing dance programme as a coordinator (practice and academic subjects, repertoire and performances), teacher (ballet and partnering) and répétiteur. He is also a founding member of the core team that runs Master Choreography COMMA, a joint degree between Codarts and Fontys School of Fine and Performing Arts in Tilburg.
He has also served on committees in key organisations within the Dutch dance world and is an accomplished costume designer.
Council: Council Members