Linda Isaacs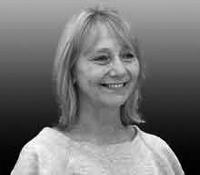 Linda's early training was in Buckinghamshire and later with The Weston School of Dance and Performing Arts in Chelmsford. She danced professionally in the UK and Europe, then moved on to obtain her teaching qualifications after which she opened her own school which she ran for 18 years. During that time she also taught for The Theatretrain Trust and Southend-on-Sea Arts Council.
Linda is presently teaching at Newhall School in Chelmsford and Absolute Arts Performing Arts School in Westcliff-on-Sea. She has in the past taught at the Cecchetti Centre, The London Associates and Cecchetti Junior Summer School. Linda guest teaches at local events and for The Chelmsford Ballet Company.
Pupils of Linda have demonstrated at Cecchetti London Congress Day, Cecchetti Examiner and Teacher Training courses, many now dance or teach professionally. She has been the recipient of The Peter Pearson and Betty Major Scholarships and is Cecchetti Area Organiser for The South East and joint organiser of Cecchetti Teachers Summer School and The Vocational Students Summer Course. Linda is a Fellow and Examiner and has served on Faculty Committee since 2010.