Louise Aldred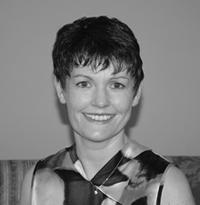 Louise started dancing at the age of three, working her way through the medal test system at her mother's dance school in Nottingham. At the same time Louise also competed on the open circuit as a Juvenile, Junior & Youth competitor, focussing on Classical Sequence, Modern Ballroom & Latin American. Her proudest achievement is reaching the quarter finals of the open Junior British Ballroom Championships at Blackpool.
Since turning professional Louise has taken qualifications in Classical Sequence, Modern Ballroom, Latin American & Line Dancing. Along with her husband Robert, they began entering Inventive Dance competitions & won at their first event with the 'Countess Waltz', which went on to become a popular championship dance. Since then they have had over 30 prize winning dances including the 'Washington Two Step' which has also been accepted onto the championship list. Louise & Robert have been presented with the 'Classique de Dance' & the 'North East Dance' awards.
Louise is co-principal of the Duesbury Aldred Dance Centre, an ISTD approved dance centre in Nottingham. The centre teaches all of the ballroom styles & is involved in training professionals, competitors, medallists & social dances of all ages. Alongside running the dance school, Louise is busy organising a number of dance competitions, giving lectures & adjudicating. She is proud to have been invited to adjudicate at the British Junior Sequence Championships.
A major achievement, in 2010, was the launch of the ISTD Sequence Companion DVD which she was very proud to be invited to demonstrate on. In addition to her teaching qualifications Louise is also a fully qualified Scrutineer & Accountant.
In 2011, she was delighted to be invited to join the sequence faculty & looks forward to the challenge of promoting the benefits of dance in general & Classical Sequence in particular.