Lynn Chandler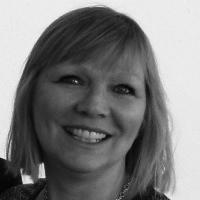 Lynn Chandler has spent nearly all her professional life in the education sector and enjoys bringing financial discipline and process to companies as they grow and scale.
Lynn graduated from Essex University in Economics in 1982 and qualified as a Chartered Accountant with Ernest & Young in 1985. She joined BPP Holdings plc, a professional education group which had just floated on the Stock Exchange, as Group Financial Controller in 1988; was promoted to Group Finance Director in 1995 and retired from full-time employment in 2005. Whilst at BPP, the group grew from a UK business with £6M turnover and 125 staff to an international group with turnover of over £130m employing 1,600 staff across 40 offices throughout Europe.
Since 2005 Lynn has worked part-time. In 2007 she was co-founder of a government sponsored vocational training business which was sold in 2014 to an AIM listed company. In 2014, Lynn joined Virtual Class, an educational start-up, as Chief Financial Officer and Company Secretary.
Lynn is currently a trustee of the Dance Professionals Fund (Royal Ballet Benevolent Fund) and previously served as a non-executive committee member of A2Dominion Housing Group (a registered social housing group with over 34,000 homes under management and an asset base of over £2bn) and as a non-executive director of an NHS Hospital Trust.
Lynn believes the Society is well placed to achieve its aspiration of being a world leader in dance education, and has been excited to become a trustee of the ISTD in October 2019 at a what she considers interesting time and to be part of ensuring it succeeds in securing its future by expanding ISTDs influence and status as a high quality, multi-genre dance examination board world-wide.
Council: Council Members