Malcolm Hill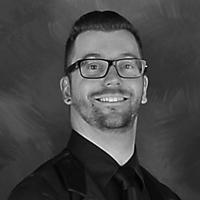 Having found a passion for dance at the age of 10 in his local village hall in Derbyshire, Malcolm worked his way through the medal test system as a juvenile and junior with the NATD. During the early years of his dancing life he enjoyed performing at local and surrounding area events and competed successfully both on and off the Medallist circuit.
He took his first Student Teacher examinations in 1997 with the NATD and his Associate Ballroom Examination in 2002. After a short sabbatical away from dance, and having moved to London, he was fortune enough to start the next step of his dancing career with Janet Clark as his mentor. Since meeting Janet in 2004 he has trained for and passed numerous ISTD professional examinations.
Since opening his dance school and teaching full time in 2006 Malcolm has had many opportunities to take Dancesport to the masses. He has been very fortunate to work with many local education schools providing school tuition, after school clubs, staff inset day training, work shops, intra and inter school competitions. The dance school itself has pupils from as young as two years old through to senior years, as well as having current Medallist of the year Champions and training teachers for professional development.
Malcolm has previously lectured for both the ISTD and NATD congresses.