Margaret Connon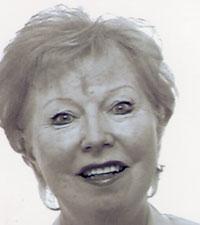 Margaret has taught dancing almost since leaving school when she joined the Victor Sylvester Dance Studios and enjoyed the opportunity to travel and teach in various parts of the country.
She competed and demonstrated for some years in Modern Ballroom.
An examiner in Modern Ballroom, Latin American, Sequence and Disco/Freestyle/Rock 'n' Roll, she continues to teach all these disciplines. She particularly enjoys working with children.
Also a member of the Competitions Committee, she is an area organiser of Modern Ballroom/Latin American events.
In her free time Margaret loves to travel and enjoys languages, reading, gardening and fell walking.