Mary Deville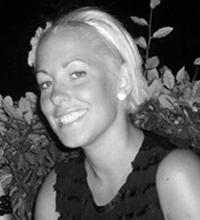 Mary started her dancing career aged 3 when she enrolled in her local Theatre School where she took Ballet, Tap and Modern Theatre classes. After completing her gold medals in each style, she decided that a change was needed and enrolled for Ballroom and Latin American classes. She quickly developed into a very able pupil, regularly competing and winning at ISTD events. This continued until aged 16 when she took the decision to become a professional and start her teaching career as a Student Teacher at the school where she had trained. After completing her A Levels she started to teach full time and became joint principal of Lane & Deville, running very successful classes in Hertfordshire, Cambridgeshire and Suffolk. In 1997, 1998 and 1999 Mary won the All Ladies Professional Classical Sequence Trophy. In 2000 she was awarded the Phyllis Haylor Scholarship by the ISTD, given to the most promising new professional as well as being asked to join the Club Dance Faculty Committee which she is still a part of today, being involved with the writing of the examination syllabi for Lindy Hop as well as lecturing in the various Club Dance styles.
In 2005 Mary opened the Deville School of Dance, teaching pupils in all styles of Dancesport. During this time the school enjoyed many ISTD National Champions in all the various styles including Disco Freestyle, Ballroom and Latin American.
Mary now has a family of her own and combines her professional career with being a busy mum. She currently teaches in Cambridgeshire and for Star Dance in Kent.