Mary-Jane Duckworth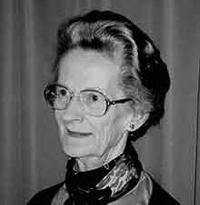 Mary-Jane Duckworth was born in Cape Town, South Africa, trained in the Cecchetti Method at the University of Cape Town Ballet School with Dr Dulcie Howes and danced as a student with the University Ballet Company.
She went on to the Royal Ballet School and danced professionally with the Royal Ballet, the Sadlers Wells Theatre Ballet and with the Ballet Russe during a short revival season. She has her own ballet school in Northamptonshire, which she started in 1966. She was appointed an examiner for the Cecchetti Society Classical Ballet Faculty of the Imperial Society of Teachers of Dancing in 1978, is now a senior examiner, and carries out extensive overseas examining and teaching tours.
She was involved in the restructuring of the Cecchetti Grades, Elementary and Pre-Intermediate syllabuses and travelled worldwide to introduce many of these new syllabuses to overseas branches.
She has been a member of the Cecchetti Society Classical Ballet Faculty Committee of the ISTD since 1983 and worked very closely with the Chairman Miss Diana Barker. Following Diana Barker's death, she was elected Chairman in 1990 and she held this position until September 1999 when she handed over to a new Chairman.
She has served as a member of the Council of Management of the ISTD, represents the Cecchetti Society on the Theatre Faculty Board of the ISTD, and is a member of the Council for Dance Education and Training. She is a Trustee of the Dance Teachers Benevolent Fund, a Trustee and Chairman of the Cecchetti Society Trust and of the Cyril Beaumont Scholarship Trust.
Grand council: Grand Council Member