Nicky Miles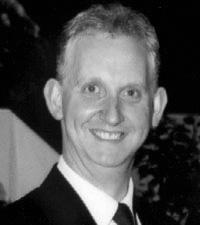 Faculty Chair
Nicky Miles has danced from an early age, and is now co-principal of the Star Dance Club. Along with his business partner, Mark Willemite, they run a very successful school in Kent and South London. Training pupils from beginner level up to professional level in all styles they continue to spread the word of dance.
A member of the ISTD, he soon became involved in the running of competitions throughout the country, and many weekends are still spent on the road. The Ballroom Teachers Committee of the ISTD, which works to promote the work of the Society, was the first Committee onto which he was invited.
Nicky is Chairman of the ISTD Club Dance Faculty, Chairman of the ISTD Awards Committee, a member of the ISTD Competition Committee and is now chairman of the ISTD Ballroom Teachers Committee.
Nicky also sits on the British Dance Council and The Everyone is Born to Dance Committee – a group of dedicated people all with one aim – to bring dancing into the life of everyone. The Ballroom Teachers Committee of the British Dance Council is another aspect of his busy life.
In 2002 he received the Imperial Award, for services to the Society. Back in 1999 he, along with Richard Hunt, introduced the Grand Finals weekend at the Tower Ballroom, Blackpool; an event that now attracts over 4000 competitors. Recently he received the Carl Alan Award for services to dance, which is an honour to say the least.
The Ballroom Blitz, a regular showpiece of the London social dance calendar held every year, keeps him more than busy for one day every year. Thousands of people come to the South Bank to be entertained with social dancing and shows. Working alongside Peggy Spencer MBE, they merge all aspects of dancing – something he will try to do for many years to come.