Nigel Kirk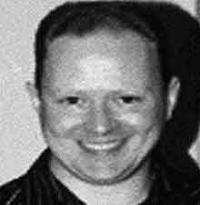 Nigel started his career in dance aged 5 in Ballroom and Latin American. He then extended his repertoire adding ballet, tap and modern before establishing a competitive career in Disco Freestyle and Latin American into early adulthood.
He turned professional in 1993, and since then has gone from strength to strength, being an active member of the Disco Freestyle Rock & Roll Faculty for the past 3 years, and recently re- elected to serve a further term of office. He is a member of the A.D.F.P; and a regular lecturer and Championship Adjudicator throughout the country.
Nigel is principal of his own dance school, Nigel Kirk "Danceworks" and trains students in Ballroom, Latin American, Freestyle Disco, and Rock and Roll, for examinations, competitions and shows in the West End of London, the Opera House at Blackpool and aboard Cruise Ships. Past students have gone on to work in television and hit shows in Paris and Germany.
He has been appointed as joint Area Organiser for the Lancashire area Disco Freestyle & Rock 'n' Roll Medallist Competitions.
Nigel looks forward to enjoying his new position and would like to thank his family and colleagues who supported and encouraged him.