Paul Streatfield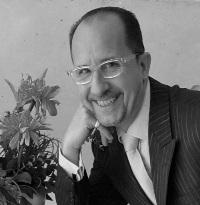 Paul is a Disco Freestyle and Rock 'n' Roll Examiner, Area Medallist Competition Organiser and Co-Organiser of the Imperial Freestyle Championships.
As Vice-Chairman of the DFR Faculty, he has been actively involved in creating the new Disco Freestyle Grade Examinations and the Professional Qualifications.
Paul enjoys all aspects of the profession, whether it be teaching social dancers and medallists, coaching competitions or training professionals.
As Co-Principal of a large successful school of dance, his dancers represented the DFR Faculty at the ISTD Centenary celebrations held at Sadler's Wells. They have also appeared at the London Palladium and the Peacock Theatre in Woking.
An experienced Choreographer, Lecturer and Championship Adjudicator, Paul has lectured many times throughout England, Northern Ireland, Europe and the USA.
Amongst his many achievements and recognitions in dance, he has won the prestigious Carl Alan Teachers Award for freestyle dance.