Paul Streatfield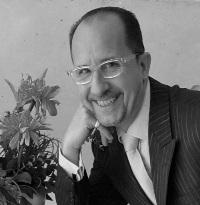 Paul is the newly elected Chairman of the DFR Faculty having been the Vice Chair for some 12 years and is a Fellow and DFR Examiner.
Area Organiser, Organiser of the Imperial Open Freestyle & Rock'n'Roll Championships and Organiser of the National Grand Finals.
More recently, he's been producing the Set Dance DVD for the last few years.
Experienced national and international choreographer, championship adjudicator and promoter of events, he also offers a complete programme of training for the amateur medallist, competitor and Professional Teacher.
Paul has had the privilege of examining both overseas and throughout the UK.
He has choreographed works for the Royal Albert Hall and Cadogan Hall and has presented workshops and lectures for various teaching organisations and the Cecchetti Summer School held at Tring Park School of Performing Arts.
Among his many achievements in dance, Paul received the Carl Alan Teacher's Award in 2002, the Imperial DanceSport Award in 2013, the Carl Alan Award for Outstanding Services in 2014 and has recently received the Carl Alan Choreographer/Competitive Coach Award 2017.
He is the Principal of a large dance school in Surrey which celebrates 34 years next year.
Having trained many pupils for positions in theatre and dance colleges, his dancers have also appeared on television and stage at theatres in London and the South of England.
Paul is very much looking too exciting times ahead and leading the new DFR Faculty forward, whilst upholding the standards and recognising the many achievements obtained by his predecessor.