Penny Meekings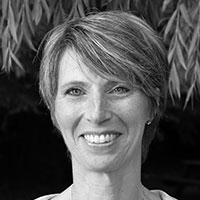 Penny is a Life Member of the ISTD. She trained with the Marguerita Hoare School of Dancing in St Albans and with Arts Educational Schools in London. She secured work in theatre throughout the UK and with the BBC and Anglia Television. Choreographers with whom she has worked include Nita Howard, Nigel Lythcoe and Arlene Philips. After six years in the business as lead dancer, choreographer and rehearsal director, the satisfaction of teaching outweighed that of performing and Penny switched to full time teaching.
She founded the Penny Meekings Dance Academy of which she was principal for 12 years. This school prepared students for ISTD examinations, bi-annual theatre productions, dance festivals and provided students with the opportunity to participate in work for the BBC. The school continues to thrive under the guidance of two of her former students. Penny then enjoyed freelance teaching whilst she started raising her two children. When they were of school age she started The Dance College, a teacher training facility offering bespoke courses to committed students, who successfully achieved their aims during its 18 years of operation. The College was committed to CPD for qualified teachers and teacher training for students from 18 years. Many of these students now run their own successful dance schools, some having also reached ISTD examiner status. Classes were also offered to young children with autism, providing them with the valuable opportunity of experiencing the joy of dance and her college students with the opportunity to share this journey with them.
Penny became an examiner for the Modern Theatre and Tap Faculties in 1989 and has adjudicated at dance festivals in the UK and Channel Islands.
Her hobbies include sailing (holding RYA Day Skipper qualifications) and volunteering on tall ships (with Watch Leader status) enabling disabled people to have the opportunity to achieve challenges they never thought possible.
She is a teacher, examiner and assessor for the ISTD Teacher Training Programme and continues to work as a freelance choreographer and teaching consultant.