Rachel Wadey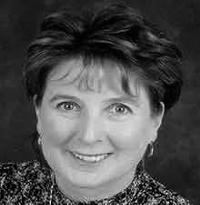 Having danced as a child and taken many ISTD and RAD examinations, Rachel turned professional in 1986, qualifying in Modern Ballroom, Viennese Waltz, Latin American, Sequence and Disco Freestyle at Fellowship level and Rock 'n' Roll and Line and Country Western to Licentiate level.
Her teaching experience has covered all ages (even adults with learning difficulties) within all Faculties for medallists, professional and social dancing.
Since 1999, when Rachel was elected onto the DFR Committee and Country Western Sub-Committee, she has been most active in promoting the work of the Faculty in helping to organise seminars and competitions and adjudicating in the DFR and Ballroom and Latin medallist competitions.
With her partner she has regularly entered Sequence Inventive Dance competitions and has won personally on four occasions.
Rachel has lectured for the DFR and Line and Country Western Committee and currently has a Line dance on the Line Dancer magazine and Kickit websites.