Sarah Wells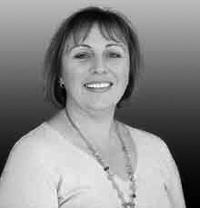 Sarah trained with Cecchetti Examiner, Felicity Jaffé with assistance from Gillian Dawson. She entered all levels of the London Mabel Ryan Awards and was a Cecchetti Scholar for four years under the watchful eye of Barbara Geoghegan.
She furthered her training with Eve Pettinger at Arts Educational School, London gaining her Associate and advanced Examinations. She entered the Markova Awards and was invited to perform the alternative solo at Cecchetti Day for both years.
Sarah has taught for the Cecchetti Scholars and Associates, at the Teachers Easter courses and at the Cecchetti Centre. She has choreographed both set work and dances for the Mabel Ryan and Barbara Geoghegan Awards, for Cecchetti Scholars and presented the London Mabel Ryan Awards on numerous occasions.
Sarah has run her own school in Essex for over twenty years. In 1995 she gained the Enrico Cecchetti Diploma and became a Childrens' Examiner in 2007. She has been a member of the Cecchetti Group since 2004 and compiled the new Cecchetti booklet. In September 2008 she was appointed as a member of the Cecchetti Faculty Committee.