Sarah Wilson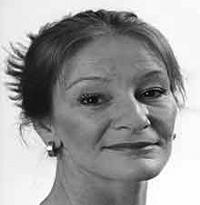 Sarah Wilson is currently Vice Principal (Dance Studies) of Laine Theatre Arts, where she has taught for the last 25 years.
In addition to her work for the College, Sarah is a Fellow of the ISTD Modern Theatre Faculty, a Major Examiner and one of the development team responsible for choreographing the Modern Theatre Faculty's new syllabus for students and children (Primary to Intermediate, the Jazz Awards and Body Focus).
Most recently she has been one of the consultative team working with the Council for Dance Education and Training on generic learning outcomes for the new Dance and Drama qualifications relative to the Dfee funding scheme. These new qualifications, awarded by Trinity College London, are now benchmark qualifications for vocational Dance and Drama colleges in the UK and EC. Sarah is a member of the CDMT's School's Committee and of it's accreditation board.