Siân Prime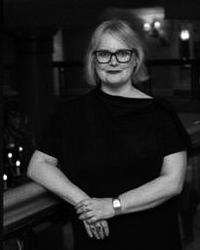 Academic Lead for Enterprise, Goldsmiths, University of London, Deputy Director: Institute of Creative and Cultural Entrepreneurship (ICCE) Goldsmiths.
Siân created, advanced and implemented appropriate strategies and programme for value creation to support the development of cultural entrepreneurial activity. She was jointly responsible for a £15million seed-investment fund at Nesta. At Government level she has worked as an Expert Advisor to Innovation Exchange and the Innovation Unit. She is an Advisor to the British Council's Creative Economy Unit and an Associate of Nesta's Creative Enterprise Programme.
Keynote speaker and lecturer in the last two years include: Rise Up Summit: Cairo, Egypt; Create Network, Glasgow; Leadership in the Social Networked Era: Moscow, Russia; Cultural Forum, St Petersburg, Ethical Enterprise and Sustainability: Kampala, Uganda and workshops led in Kenya, Chile, Argentina, Italy, Denmark, Poland.
A member of Business Book Award Judging Panel and member of the Prospects of Innovation Research Studio; Deputy Chair: Fashion Research Unit.
She has developed new programmes and research into new business models in social innovation and leadership in the creative industries.
She has won awards for new approaches to developing entrepreneurial thinking: Catalyst: Innovation in Pedagogy. Her early career included dance management, funding of dance through the Arts Council England and working to ensure inclusion and diversity in Dance.
Council: Council Members