Suzanne Hammond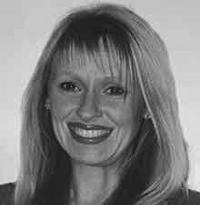 Suzanne is a Fellow and Examiner of the ISTD. She began dancing at the age of seven at her local school in Liverpool studying many dance genres.
Having left school she went on to train professionally in dance and drama for three years. A career on the stage took her all round Europe, Asia, the Middle East, the Far East, the Mediterranean and indeed around the world. She also worked on the cruise ships and was always home in time for pantomime season. When back in the UK she would often embark on some TV work for ITV. Retiring from the stage she made teaching her career. Suzanne taught in many schools, colleges and theatre groups throughout the UK before opening her own school on Merseyside. After a few years she relocated to the south of England where she set up Hammond Academy of Performing Arts.
Suzanne is also a choreographer and has worked for a casting agency choreographing everything from club circuit productions to music videos and TV shows. She has directed and produced many theatre shows and pantomimes such as Snow White, Cinderella, Peter Pan, Bugsy Malone, Sweet Charity and many more.
In 2005 Suzanne joined both the Club Dance and the Disco/Freestyle/R 'n' R Faculty Committees of the ISTD. She does a lot of work outside the Academy, examining, adjudicating and training professionals in many dance genres.