Teresa Jay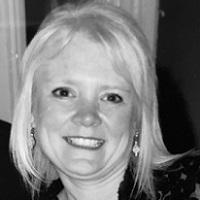 Teresa started dancing at the age of 4 with the Olga Wilmot school of dancing in Ipswich. From this age, she went through the medallist system with the ISTD.

At the age if 9, Teresa emigrated to South Africa where she continued her dancing career. She became 3 times South African Ballroom champion. 5 times Amateur Ballroom Champion and also represented South Africa in the World Championships on several occasions, in both Ballroom and Latin American.

Teresa returned to England at the age of 23 and continued her professional training with Olga Wilmot. She won the Basic and Standard Ballroom trophy 6 times (now the Bill Irvine Trophy) and the Pierre Latin American trophy.

Teresa is also a previous winner of the Phyllis Haylor Scholarship and during her time of partnering in the medallist competitions for nearly 20 years, was awarded the ISTD top teacher award.

Teresa became a Ballroom and Latin American examiner in 2013.