Vernon Kemp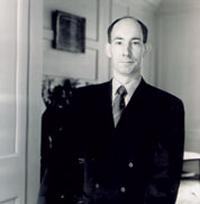 Vernon is a Fellow and Senior Examiner in all ISTD Dancesport Faculties and a regular lecturer at teachers' congresses. Dance played a major role in childhood, starting with Tap at four and a half years of age. Ballet became the main emphasis although Ballroom, Latin and Sequence were added later (at about 10 years old!). At 18 years of age, major decisions had to be made about whether to teach or perform, and examining was already a dream.

Two Associates were achieved before embarking on an Honours degree in Geography and Education and immediately after graduation, full time teaching ensued first in the north of England and then in London.

Despite running Central London Dance (www.danceschoolslondon.com) Vernon enjoys travelling to other countries to teach, examine and adjudicate. All levels of dancers pass through the Studio from total beginners to World Champions and even royalty. Teachers he has trained in London now work in many countries throughout the world.