Vivienne Saxton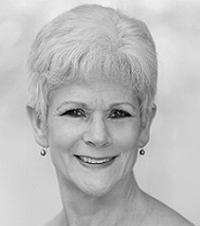 Faculty Chair / Vice-Chair of Theatre Faculty Board
Since graduating from the Royal Ballet School Teachers' Training Course, Vivienne has run her own school and has worked at the Bush Davies Schools, the Royal Ballet School, Stella Mann College and Bird College. She has an MA in Ballet Studies from the University of Surrey, Roehampton and has taught and lectured worldwide.
Vivienne is currently Head of Teacher Training at the Momentum Performing Arts Academy and the ISTD Coordinator at Bird College. She is involved in the development of the teacher training qualifications at the ISTD and is on the Panel that devised the Level 6 Diploma in Dance Pedagogy.
Vivienne is a Fellow and Examiner for the Imperial Classical Ballet Faculty and the National Dance Faculty. She has been on the Imperial Classical Ballet Committee since 2007 and was elected Chair in 2010. She is also Vice Chair of the Theatre Faculty Board and is a member of the ISTD Council.