Vivienne Saxton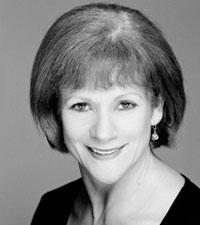 Faculty Chair / Vice-Chair of Theatre Faculty Board
Since graduating from the Royal Ballet School Teachers' Training Course, Vivienne has taught from pre-school to vocational students. She ran her own school and has worked at the Bush Davies Schools, the Royal Ballet School, Stella Mann College and Bird College. She has an MA in Ballet Studies from the University of Surrey, Roehampton and has lectured and taught worldwide on classical ballet technique and character dance in which she also specialises.
Vivienne was a member of the National Dance Faculty Committee from 1980 until 1989. She is currently Head of Teacher Training at the Margaret Howard Theatre College where she implemented the units for the ISTD FDI and CDE teaching qualifications. She is also an Imperial Ballet FDI and CDE tutor at the Anthony Clifford Studios.
Before becoming an Imperial Ballet Examiner in 2005, Vivienne was an RAD examiner. She has been on the Imperial Classical Ballet Committee since 2007 and was elected Chair in 2010.
She was elected Vice-Chair of Theatre Faculty Board in 2015.
Council: Council Members