Warren Boyce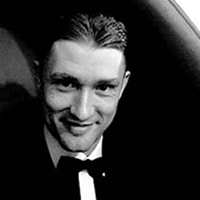 Warren & Kristi Boyce are Great Britain's leading couple in the Professional Ballroom field and are record reigning seven time champions of the UK Closed Professional Ballroom Championships and six times British National Professional Championships. They had enjoyed an extremely successful career as Amateurs, winning the British National Championship a record six years and one World title. As professionals they have placed in major finals including the British Open in all test dances at the Blackpool Dance Festival and for two seasons have finished fourth in the WDC Professional World ranking list. They are much in demand all over the world entertaining audiences with their fabulous shows and competitive performances.
World winners Warren & Kristi are proud to be the trainers of a very large ISTD Medal School that holds regular examinations with an incredible squad of International competitors based in Nice n Easy Dance Studios Bournemouth. As coaches they have already guided their pupils to World, European & UK Championship titles in 2009, 2010, 2011, 2012, 2013, 2014 and 2015. To date they have trained couples winning 24 World Championship titles in a range of age groups between them! Warren's parents Glenn & Lynette Boyce were World & European Champions and his son Glenn-Richard Boyce with his partner are reigning World & European Junior Champions.
Having been co-opted onto the Modern Ballroom Faculty in 2014, Warren was appointed as Vice-Chairman of the Modern Ballroom Faculty in 2015. Since taking his first medals with the ISTD at the age of six, dancing has been Warren's dream and life. He is the only ever winner of the British National Championships in all age groups Juvenile, Junior, Youth, Amateur & Professional and he proudly carries the same enthusiasm towards doing his all for the committee of the ISTD as he has throughout his own competitive career.