Wendy Toye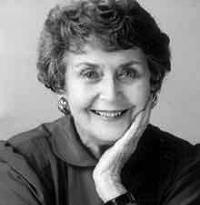 Wendy Toye gave her first stage performance at the age of 3 at the Royal Albert Hall. Since then her professional career has encompassed theatrical producer and director, film director, choreographer, actress and dancer.
Wendy trained privately with Euphen MacLaren, Tamara Karsavina, Anton Dolin, Morosoff, Nicholas Legat and Marie Rambert. Since her first professional appearance in 1929 in A Midsummer Night's Dream at the Old Vic, Wendy has performed in, amongst others, Toad of Toad Hall, Tulip Time, The Miracle, The Golden Toy, Follow the Girls and Strike it Again. A member of Dame Ninette de Valois' original Vic Wells Ballet and the British Ballet, organised by Adeline Geneé, she also toured with Anton Dolin's Ballet and the Markova-Dolin Ballet. As well as holding principal roles in these companies, Wendy found time to choreograph divertissements and short ballets, also arranging dances and ballets for many shows and films between the years 1935 and 1942. These included most of George Black's productions, most notably Black Velvet, where she was also the principal dancer.
Wendy directed her first production in 1948. She was Associate Producer for Singin' in the Rain, Barnum and the Torvill and Dean World Tour and co-directed a production of Peter Pan in New York. Other productions that she has directed include As You Like It at the Old Vic, Showboat and Bless the Bride at the Adelphi, Robert and Elizabeth at the Lyric Theatre, and Bluebeard's Castle and Die Fledermaus at both Sadler's Wells and the Coliseum. Her film The Stranger Left No Card won the award for the Best Short Film at the Cannes Film Festival in 1952.
Wendy has lectured in Australia, been an adviser for the Arts Council Training Scheme since 1978, is on the National Council of Drama Training for Acting Courses and was awarded the Queen's Silver Jubilee Medal, Hon DLitt (City), in 1997.