Yvonne Taylor-Hill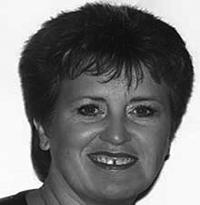 Yvonne Taylor-Hill started dancing at the age of four, firstly in Ballet and then Ballroom and Latin American. She runs a full time school where she teaches Ballroom, Latin American, Disco/Freestyle/Rock 'n' Roll and Classical Ballet.
Yvonne is the Chairman of the Disco/Freestyle/Rock 'n' Roll Faculty and has been a member of the Faculty since its conception in 1988. She is also a member of the ISTD Council and a British Dance Council Representative for the ISTD.
Achievements: Winner of the Pierre Trophy in 1978. She was made an examiner in 1988 and has examined and lectured extensively throughout the UK, Europe and Far East for the ISTD. In 1996 she won the Carl Alan Award for the 'Professional Person who had done the most for Freestyle Dance', but her greatest thrill was being awarded the Imperial Award for Dance Sport in 1999.