Creating a marketing plan for your school
The benefits of having a plan – and how to put it into action
Create it, sent it out, track it. This is a marketing plan at its most basic. By understanding the marketing mix and learning a few basic marketing techniques you will be able to take control of developing your business.
Whether you already have an existing marketing plan or you feel the need to shake things up, here are some thoughts and ideas that might help.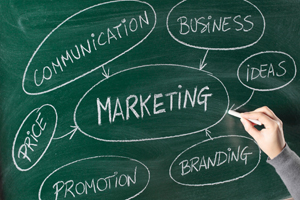 What's your offer?

Forget all the glitzy banner ads and glossy brochures for a minute. Take it back to the beginning. Figure out your marketing position – what are you offering and who do you want to offer it to? The often-used elevator pitch is a useful way of figuring this out. How would you describe your business in 15 seconds to a complete stranger?
Or, for a more contemporary twist, how would you describe yourself in the 140 characters allowed on Twitter? Once you work out this message, cutting out any unnecessary fluff, it will strengthen every aspect of your marketing, helping you to create a consistent brand for the outside world to understand and appreciate.
The marketing mix
What marketing tools are you going to use to put your plan into action – print or online advertising, email marketing, press, promotional events, flyers? There are many outlets and activities to choose from and you don't have to start with them all. Pick a few that you can really make happen and take it from there.
What's in it for me?
Always bear in mind that underlying all aspects of your plan, from ads to tweets, is the idea that you are talking to another person. Effective marketing is more and more crucial in an age when much of your potential audience is used to an instant response and move quickly on when something doesn't engage them straight away. Think about how you can present yourself in a slightly different way. Where do most of your students live, are you convenient for them to get to? If your local newspaper includes leaflets for local businesses, maybe you can promote a special, back-to-school or New Year offer. Keep asking yourself what value will people see in your offering and why should they choose to spend their time and money with you.
Do it yourself?
Your plan leads naturally on to a list of activities that need to be carried out – and you need to decide who is going to do them, when and with what. Don't be afraid to think big with your plan, but remember to consider the details and narrow things down to what is actually achievable.
Don't forget your old friends
Marketing is not just about finding new people to talk to. Your existing pupils and loyal supporters are some of your best marketing assets and should be thanked and considered just as important as any potential audience. Teamwork can also be a big part of your marketing plan. The more you communicate your plans to your staff, the more you can all work together to make things happen. Current students can also help by referring a friend, or passing out flyers at college, school or work.
Put it into action!

Spending hours crafting a great marketing plan is no use if it then sits on the shelf gathering dust. A plan can be as simple as "start a monthly email newsletter"; just don't forget to put it into action!
Scheduling some dates in the diary with achievements attached to them can help with this. Maybe after three months of actively working to capture email addresses you would like to have a subscriber list of 500. Or you aim to place three ads in the local paper over the course of the year. Whatever your goals are, creating a marketing plan, putting in place, and checking progress regularly can help to get you there.
A marketing plan is not a fixed document or set of ideas. It can be as simple and flexible as you want it to be. The main goal is to use it to move from thinking to practical action – and to get results!
Sarah Clarke