Beverley Rand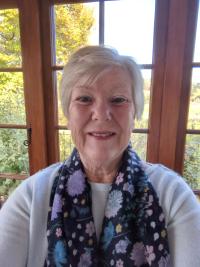 Beverley Rand has been an examiner for the Imperial Classical Ballet for 20 years, examining in the UK and internationally where she's been lucky enough to have toured 18 different countries.
She began dancing in Gosport at the age of three with Averil Piggot and trained at Bush Davies in Romford before concentrating on classical ballet at the Ruth French School of Ballet. She is qualified in Imperial Classical Ballet, Tap, Modern and National.
Beverley danced with Ballets Minerva for five years before teaching and has taught for Judith Hockaday, the late Maureen Harvey, Italia Conti and Linda Sweetzer in addition to her own small school in Fleet. She now lives in Somerset and is proud to be an examiner for the ISTD.
"I have had the pleasure of being on the team of adjudicators for this year's Junior Ballet Awards and it was lovely to see entries from the UK and overseas. My role has been to adjudicate the Grade 2 heats and the finals for Grades 1 and 3. In the Grade 1 section, we saw some sensitive, expressive performances and excellent use of the legs and feet which could be further complimented with softer arms, hands and fingers.

I would like to congratulate all the finalists, especially the winners. Our job was a pleasant challenge and we've enjoyed watching you all. To all the other children, we've seen some lovely work in progress. Keep working hard to achieve your dream.

To the teachers and parents, thank you for all your hard work in providing a sense of normality for your children in these challenging times and thank you for supporting our Junior Ballet Awards."
Linda Shipton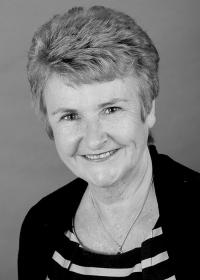 Linda Shipton has been an International ICB examiner for the past 20 years and thoroughly enjoys meeting and examining both the Grade and Vocational candidates. With her other hat on, she owned her own school in Ipswich for 38 years and was fortunate enough to teach many very talented students who have gone on to perform worldwide, including in the Royal Ballet, English National Ballet, European and Canadian Ballet companies, with several having attained Principal and Soloist ranks. All of these competed most successfully in the Imperial Classical Ballet Awards! Nowadays, Linda tutors pre-vocational students at Evolution Foundation College.
"I spent a wonderful few hours adjudicating this year's Grade 3 heats & Grade 1 & 2 Finals of the Junior Imperial Classical Ballet Awards.

It was such an enjoyable time watching all these excellent dancers. Every one of them, together with their teachers, is to be congratulated. There were lovely standards of technique and presentation and the final choices were extremely difficult. However, musicality was the deciding factor, as the joy of dance was shining through the winners. What great futures lie ahead for them!"
Helen Steggles FISTD, Deputy Lead Examiner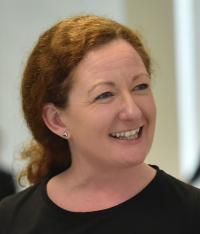 Helen trained at The Arts Educational School, London and, upon graduating, taught for a variety of schools including Junior Performers and Performers College, becoming a Fellow in 2002. She has taught at and as an Examiner has lectured at regional, London and International courses and been invited to teach at both the Junior and Senior Ballet Awards. Helen was a member of the Imperial Classical Ballet Faculty Committee until recently and was delighted to be involved in creating the Training Ballet Technique syllabus.
Helen is now on the teaching team at ACS and currently teaches Vocational classes and DDE.
"I was delighted to be asked to adjudicate the Grade 1 Heats and the Grade 2 and 3 Finals for the Junior Ballet Awards this year, and as always there was an incredibly high standard. It was wonderful to see so many entries both from the UK and internationally and the children were a credit to the hard work of their teachers during such challenging times. Congratulations to all those who took part, your love of Classical Ballet shone through and was a joy to watch."