4 August 2023
There used to be a small building that stood in Lomas Altas, in the heart of Mexico City. This place was like my second home during my upbringing. It was a place filled with people from all walks of life who came together to share in the joy of dance.
My ISTD teachers, Gail Clifford, and Katie Morea, not only developed our technique and helped us pass our exams but developed our sense of selfworth, creativity and confidence.
"Even back then, I knew that one day I would want to run my own classes, and to share my passion for dance just like Miss Gail and Miss Katie had done for me."
Today, I am the owner of Dance and Beyond, a community-based dance school located in the small city of Chichester – a long way from Mexico City – that aims to spread the message of the joy of dance to many.
When I saw the opportunity to apply for the Sue Passmore Award, it resonated deeply with our objectives, and we were fortunate enough to be successful in our application. I must pay extreme thanks to Irela Strachan, who runs the ISTD teacher training courses at Chichester College. She trained me as an ISTD teacher, continues to mentor me in my professional career, and was integral to my successful application.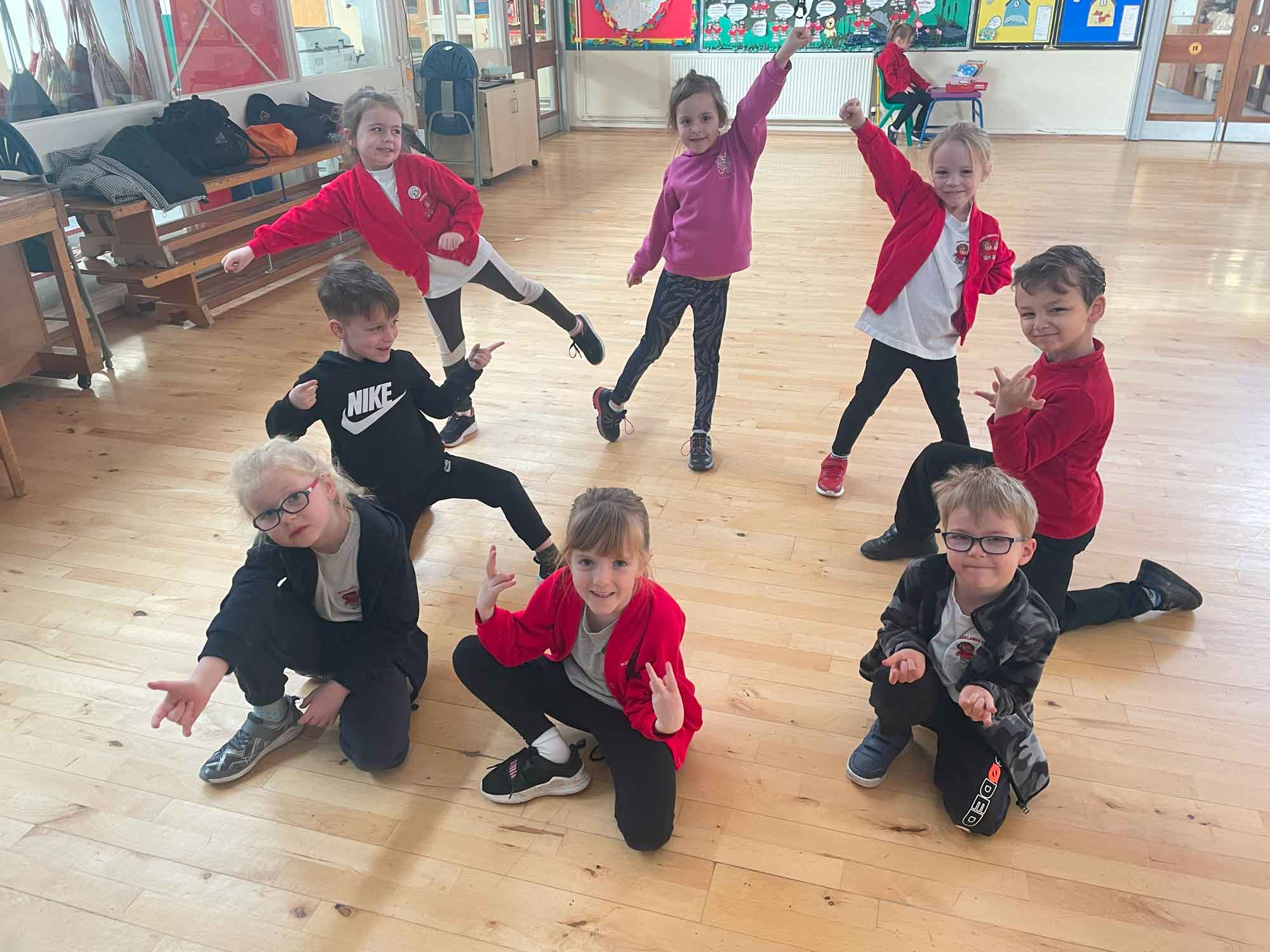 Primary school students engaged in a super heroes modern dance workshop
Coming off the back of the Coronavirus pandemic, our project, 'Bringing Concepts Alive through Modern Dance' sought to re-engage primary aged students with their learning after a long period of remote education. This inclusive project aimed to introduce modern dance to a much wider audience that had, perhaps, never even attended a live performance, or engaged themselves in practicing dance before. We wanted to impact as many children in our local community as possible and expose them to these enriching experiences.
By collaborating with local primary schools, we engaged with individuals from all demographics, including different socio-economic backgrounds, genders, ethnicities, and special educational needs.
"Schools were more likely to want to work with us if we developed a workshop that fitted around a topic the students were already studying."
So far, we have been invited to work at 8 different primary schools, delivering 23 workshops to groups of 30 pupils in 11 different themes: the fire of London, super heroes, space, dinosaurs and pirates to name a few. In total, we have engaged with over 630 primary aged children in our local community.
It has been an excellent way for me to share good practice with new graduate ISTD teachers at Dance and Beyond. We still have some fund available, and we continue to pursue other local schools. Our aim is to have visited every local primary school in Chichester by the end of the project!
Some of the highlights for me have been working with the Year 2 students at a local school. The class included four Ukrainian refugees who, obviously struggling with the language-learning in class, were able to access and flourish in our dance session. Another would have to be working with the Special Educational Need's and Disabilities unit (SEND) at Parklands Primary School. Speaking with their teacher, they often don't get the same opportunities as the mainstream school, and we have subsequently been asked to return each term over the next year to deliver similar workshops for them.
Developing sustainability for future engagement was always one of the key goals of this project. Building a positive relationship with these schools has meant that 40% of them have asked us back to deliver workshops for a second year. They have learned to value dance and are now financially supporting them, with one school asking us to deliver training sessions for their primary teachers, to build their confidence in their own planning.
"Don't be afraid to share the working progress, the learning process is just as valuable as the finished product."
We have been asked to look at their current schemes of work and help them bring more dance into their curriculum, which is fantastic. We have also introduced the families to Dance and Beyond, inviting the children for free trials and scholarships to our after-school programmes to give those who are interested access to the next step.
For anyone thinking of embarking on similar projects of their own, here are three key things I took away from the experience:
1. Always share the work with parents
It's one of the best ways to gain their support. They will love seeing the children learn new skills. Don't be afraid to share the working progress, the learning process is just as valuable as the finished product.
2. Be flexible
Schools were more likely to want to work with us if we developed a workshop that fitted around a topic the students were already studying.
3. Be persistent
Schools are extremely busy places, there were many who did not initially respond and who we had to call or even visit to get them involved. Don't be disappointed if you don't hear back, keep calling!
Finally, thank you to the ISTD for this opportunity and thank you to Sue Passmore for all the advice she offered at the beginning of the project.
Feel free to browse our Funding, bursaries and awards page for more information about the opportunities for financial support we offer our members.