21 June 2023
Skye was diagnosed with Autism Spectrum Disorder (ASD), Dyslexia and Dyscalculia at the age of 7. Dance has helped Skye to not only live with her diagnosis, but to thrive through making new friends, feeling energised and most importantly – having fun!
To mark Learning Disability Week, we made contact with the trio to ask each a few questions about Skye and her practice, as well as how dance can help those diagnosed with disabilities.
Caroline, Skye's mum
How did Skye first get into dance?
Since Skye could walk she would constantly dance around the house. She then joined a preschool dance group which she enjoyed and as soon as she was of school age I sent her to Michelle Kent school of dance that followed the ISTD syllabus. She absolutely loved her classes and progressed nicely along the way.
Would you mind telling us a little bit about the journey to diagnosis?
When Skye was in nursery she had EHCP (Education, Health & Care Plan) as she needed Speech and Language sessions. Then when she reached the age of 7 she was diagnosed with having dyslexia and dyscalculia and any behaviours showing social communication/interactions skills/sensory I just thought were all just down to her having dyslexia. Skye would and still finds it difficult at school to actually start a conversation or say hello or bye to her peers. In 2022, Skye also was diagnosed with Autism.
How has dance helped your daughter?
For Skye, dance is a good way for her to communicate and express herself without having to speak. Although she has lots of friends at the dance school and has learned to integrate more and has made lots of friends.
Dance has brought Skye out of her shell a lot more and she has gained confidence in some social aspects such as going into a shop to buy something and even going to dance with a few friends and even on her own. This is something that Skye wouldn't even have contemplated doing a year ago!
This summer Skye is taking her Grade 3 ISTD tap exam and is working towards her Grade 4 modern and ballet exam and absolutely loves practising for all of these.
"Dance is a good way for her to communicate and express herself without having to speak."
How did you find a dance school that is inclusive of your child's needs?
Throughout lockdown, Skye accessed dance lessons online and realised that there was a whole host of other dancing styles out there such as Street and Contemporary to name a few.
Then in the summer of 2021, I sent her to an intensive summer school at Anlaby Studios and she absolutely loved it because it had a great variety of dancing styles. The kids are lovely and they engage with Skye and she has made many, many friends.
What do you think some of the many barriers in place for people with learning disabilities are in the dance world and how can we combat them?
For young people like Skye, some have very poor self-esteem and communication abilities including reduced motor skills, low baseline levels of physical activity, and feelings of exclusion. It is paramount that dance classes can be accessible to all giving these young people a chance to engage in activities and meet new people.
What advice would you give to other parents of children with learning disabilities looking to get into dance?
Dance has certainly benefited Skye in lots of ways such as her self-esteem, fine motor skills, communication skills and enjoyment amongst many other skills. Parents should consider the opportunity of dancing for their children, as they won't ever look back. When you see them on stage or they've taken an exam you burst with pride.

Skye
How long have you been dancing?
I have been dancing for 7 years.
What's your favourite thing about your dance classes?
I like dance classes when you're working really hard and start sweating. I enjoy working towards goals, I absolutely love performing on a stage and I also really enjoy exams too.
How does dance make you feel?
Dancing is my safe place, it makes me feel happy and included, I like to work hard and be proud of myself. In dance class I particularly like it if I have a correction because I know it's to make me a stronger dancer.
"Dancing is my safe place, It makes me feel happy and included."
What's your favourite style of dance?
My favourite style depends on what we're doing on that night. I love Ballet, Tap, Modern, Pointe, Contemporary, Street, the competition team dances, arco and stretch.
Do you have any advice for other dancers with learning disabilities?
Just try your best and have fun.
Have you made new friends through dance?
Yes, I have made lots of friends. They are all so lovely and help me with tying my pointe/tap shoes if I need help.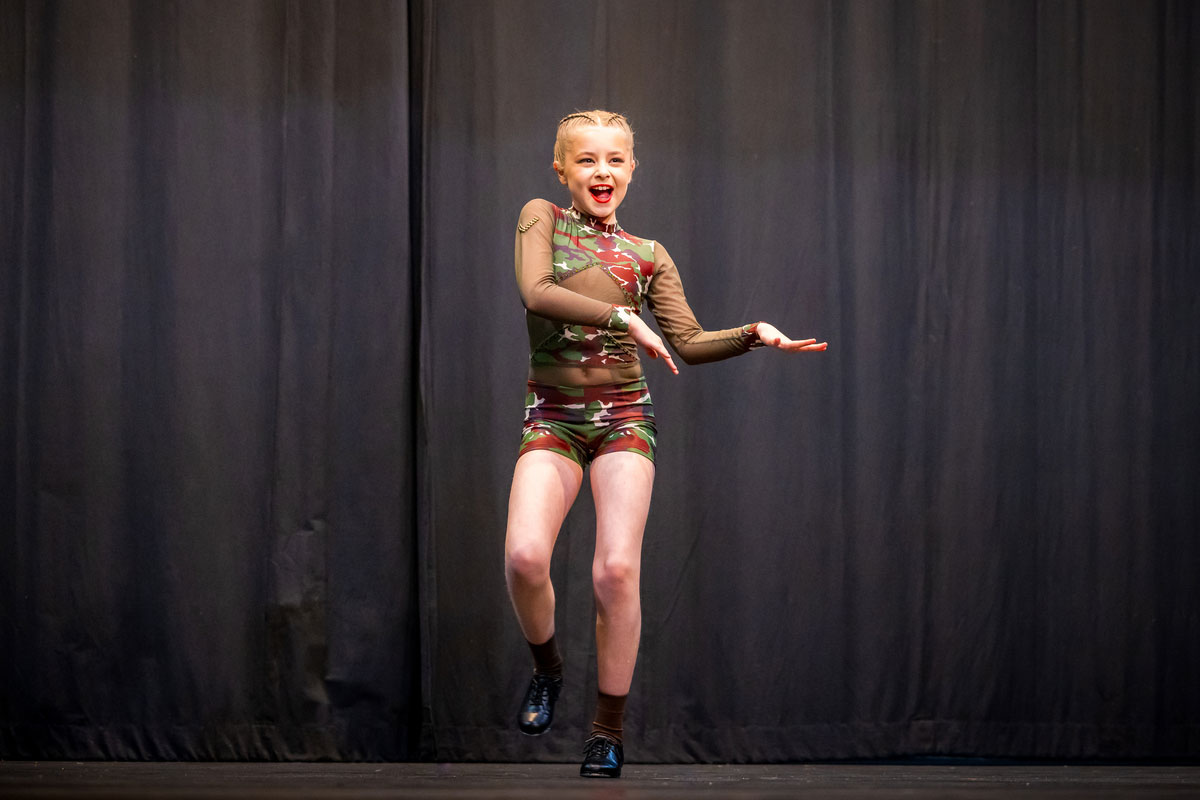 Chloe Sweeting, Skye's Teacher
Could you tell us a little about yourself and your dance school?
In 2018 I renovated a building in Anlaby, Hull, which has now become a successful Performing Arts Center - Anlaby Studios. When we opened I researched all of the dance examining bodies to find one that would be suitable for our students. I chose the ISTD syllabi because I liked the pace and development of the exercises. It also allowed for expression and stylistic qualities. I wanted to be fully trained in the delivery of the syllabus, and in 2020 I gained distinction in Advanced 1 and 2 ISTD Ballet and I passed my DDE examination.
Can you share your experience of teaching Skye?
Skye has been a pleasure to teach and clearly uses the studios as a safe place. She enjoys learning and has gained so much confidence while training at our school. She has become much more verbal and now communicates well with staff and her peers. She likes the clear and specific direction and shows love of learning the discipline of dance whilst being able to express her creativity through her love of music and character.
We found Skye's forte early which was her acrobatic skills and her flexibility, we encouraged this in her dance. She has followed the expectations of the studios which has allowed her to gain a huge amount of independence while studying here.
What aspects of teaching do you enjoy the most?
Seeing results from students and showing the parents what their children can do is the most rewarding part of being a dance teacher. I would advise parents to trust their teachers to allow them to push and challenge the child. Let them help build resilience and stamina which will allow them to flourish. In the right environment every child can develop into a wonderful multi transitional skilled human with help from the art of dance.
"We found Skye's forte early which was her acrobatic skills and her flexibility, we encouraged this in her dance."
Do you have any advice for teachers on creating an inclusive environment within their dance class?
Our school has quickly become a leading school in developing students' technical ability. The discipline and structure delivered in class by staff has led to students feeling established and part of a team. I believe this is what students thrive off.
My advice to other teachers is to use clear, direct and simple instructions. Syllabus work is repetitive and they can memorise the exercises. Then, once movement memory takes over they can focus more on their technique. This creates a clear vision for their next steps and they can see the road ahead.
Buddy up a student with learning disabilities with a confident student to dance behind or alongside. In regard to exams too – liaise with the ISTD in regard to an application for Reasonable Adjustment (ARA). This process ensures that an exam is fairly adjusted based on their personal requirements.
What would you say to parents thinking of enrolling their child to a dance school?
Parents sometimes doubt their children and I often have to say "just believe in them", "they can do it". The main point is to stop making excuses, adapt but do not hold them back. We believe that there should be absolutely no limits.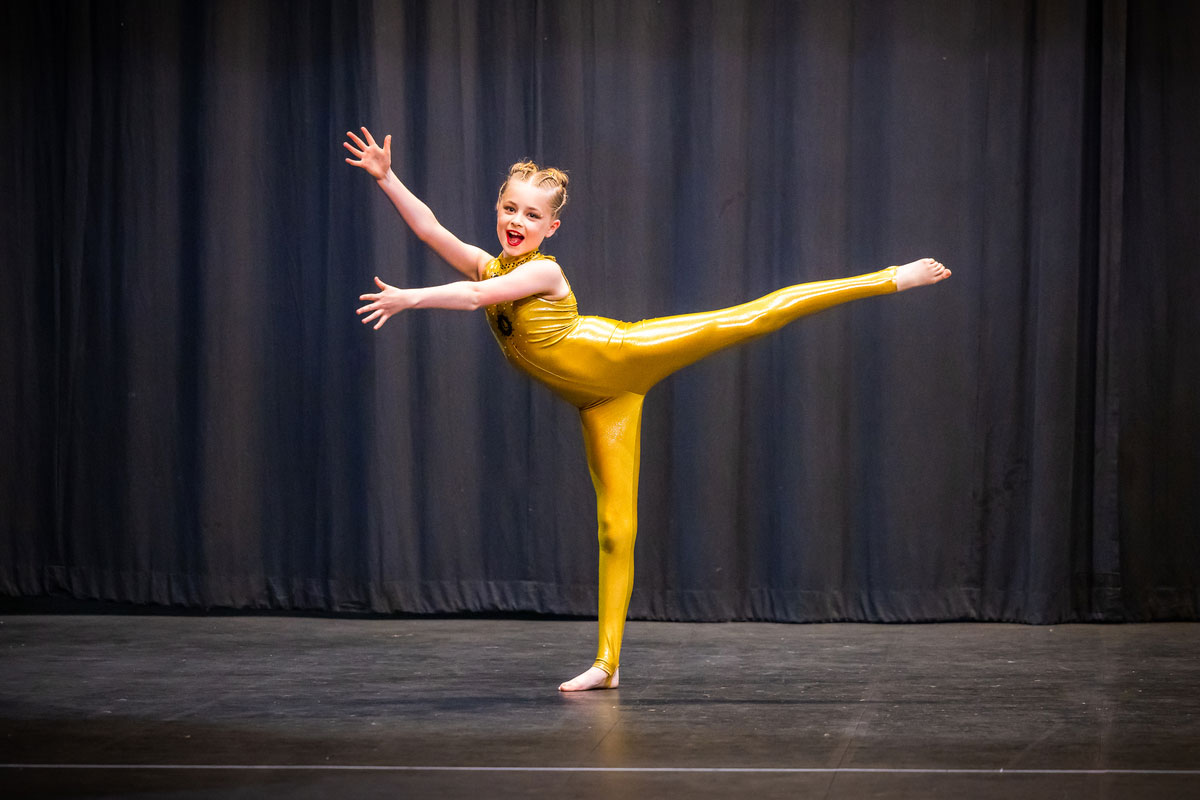 Thank you to Skye, her mother Caroline and her teacher Chloe from the Anlaby Studios for taking the time to answer our questions to mark Learning Disabilities Week.
Feel free to browse our Diversity and Inclusion Hub for tools and resources to help make your teaching more accessible.