25 September 2023
My favourite photo on my fridge at home is a picture of my son in his first year at school holding a whiteboard with the words, 'Vet' written in his handwriting.
It was a day at school when every child had the opportunity to share their dreams for their future. His was to one day become a vet. A common occurrence for many, as I am sure each of us can recall, a time when an elderly relative or encouraging teacher asked, 'what do you want to be when you are older?' Professional choices are broad and educational decisions are made accordingly, which hopefully lead to achieving personal and professional goals.
Whether my son does eventually choose to train as a Vet or not, he has options and society will place value on his ability to gain employment. Alarmingly this question is rarely asked or expected to be answered by those with disabilities. Especially those with learning disabilities.
"In England only 5.1% of adults with learning disabilities have paid employment (Mencap) impacting on their ability to be visible in society and reducing possibilities of independence."
The vision of icandance is to empower disabled children and young people through dance and performance. As our inclusive community has developed over time, meeting diverse needs has required creativity and adaptability. Building on opportunities to have disabled young people's voice heard through dance, is an ongoing organisational strategy. This has developed further into offering a Community Leadership Program, alumni volunteering and now paid opportunities for learning disabled young adults within our dance community.
Being an inclusive organisation has always been core to our approach. However, developing as an inclusive employer has required continued learning and reflective practice. This has enhanced our organisation and truly empowered all members of our community. As we acknowledge UK National Inclusion week for employment, I would like to share what we have learned so far. My hope is it will support other employers in taking crucial steps within their workplace to develop as an inclusive employer.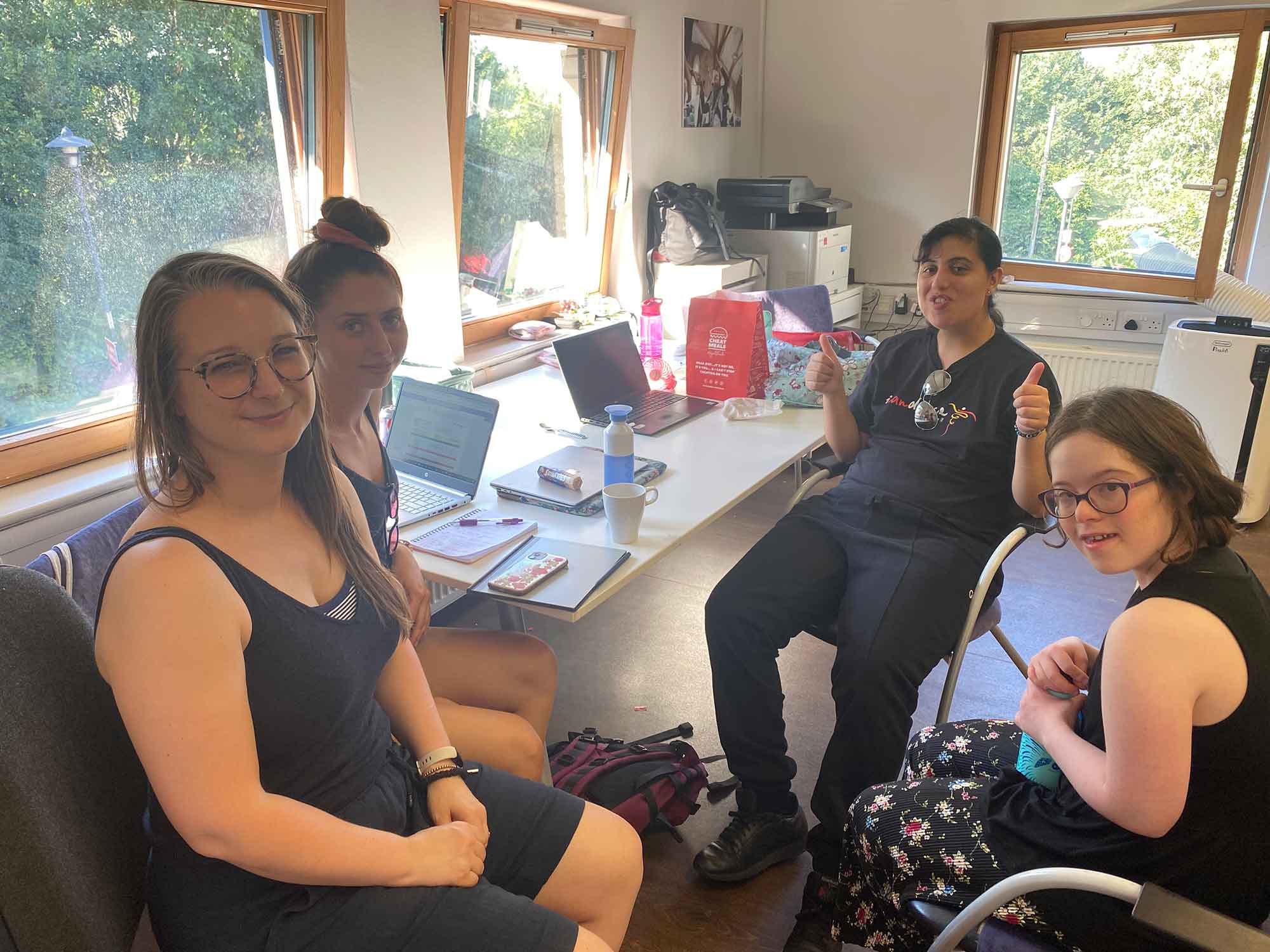 Learning 1: Inclusive employment is developmental
Through the generous funds from John Lyons Charity, icandance currently employees two learning disabled co-facilitators who work within various community settings alongside a skilled icandance facilitator. Prior to being able to secure this funding, we offered various other opportunities to develop leadership skills within the charity. These were unpaid opportunities which have progressed to paid. This has included co-leading workshops, speaking, and performing at events, leading our youth forum, and participating in work experience within our office.
"At each stage we were reflective and worked with the young adults to better their experience."
Each of these opportunities offered greater visibility of learning disabled young people within our organisation and our partners. It enabled us as an employer to think about how we develop our practice in supporting disabled workers and to make enabling adjustments. At each stage we were reflective and worked with the young adults to better their experience. We started small and were able to develop our offer as our resources grew to cater successfully for a variety of needs presented by our disabled employees. It is crucial that the offer is sustainable and that a developmental approach is applied.
Learning 2: Shifting perspective
Working with learning disabled young adults has required a shift from catering for their needs i.e., them requiring support to engage in dance, to working with their needs i.e., supporting them to co-lead a dance session. As we shift our perspectives, the planning around each young adult involved finding opportunities to enable them to develop their skill according to their job description. Whether this was as a co-facilitator, support worker or Chair of our youth forum. They require support but it is crucial that the support enables them to remain in a responsible position, valued for what they offer in their role. This requires collaborative spaces where their strengths are highlighted, and support offered in areas of challenge.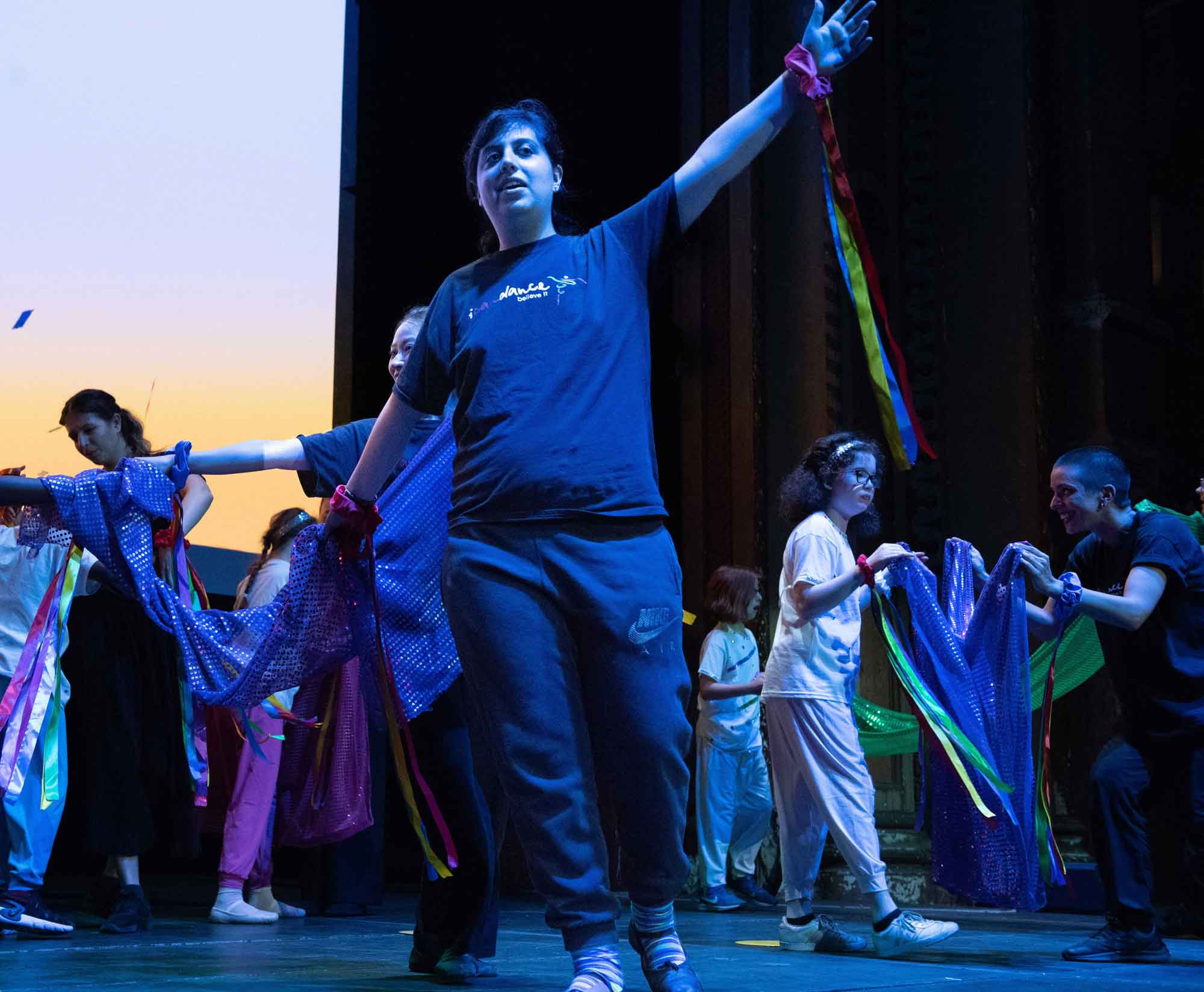 iamdance Annual Show
Learning 3: Create a circle of support
Ongoing support is key to maintain a positive employment experience for a learning disabled young adult and should include those involved in daily living choices. All our disabled team members are not able to travel independently, and so employment opportunities are dependent on care agencies or family members. We identified the importance in working with all involved in the team members care so that requirements of employment, such as arriving at work on time or completing an application were supported by those involved with their care.
"Planning for success was key to a positive working experience."
This required relationship building and ongoing working together to create a circle of support for the disabled employee. This also included the community settings in which we work who were required to prepare and adjust the working day according to the needs of all our team members. Education is needed and looking ahead to any obstacles which may arise. Planning for success was key to a positive working experience.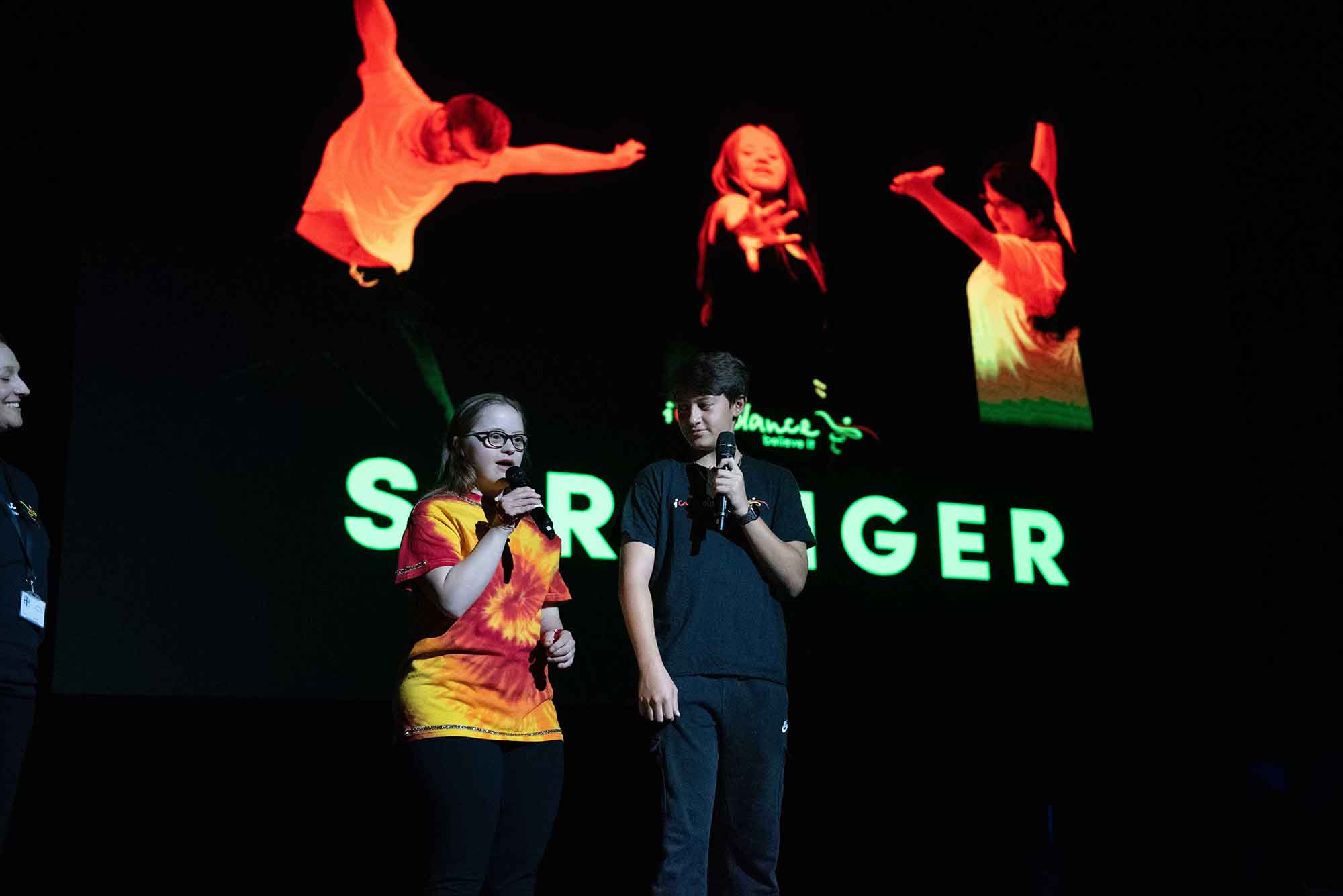 iamdance Annual Show
Learning 4: Include and adapt
All work requirements including training materials, schedules for the day and note taking require adaptations. Authentic inclusive practice is not to remove the disabled employee from the various requirements but to include and adapt. This requires an understanding from the whole team, time to prepare and reflect, and relationships to support wellbeing within the workplace. Team relationships are essential for the disabled colleague to feel fully included in their role and the organisation.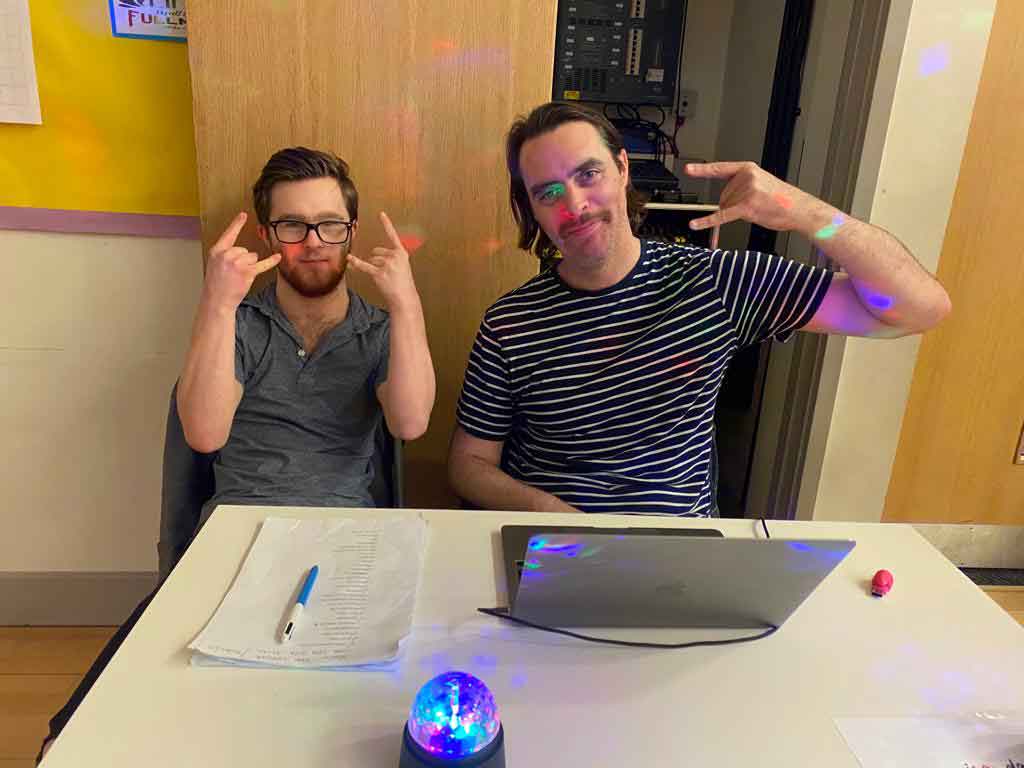 These few reflective lessons have enabled us to develop a more inclusive approach to employment. Inclusive working settings benefit all as the workplace offers a considered approach to the needs of its employees. We have welcomed the lived experience of our team members which has enhanced our learning as an organisation. We continue to adapt our approach and look forward to sharing further what the opportunity has offered the organisation, the team, and the wider community.
-Written by Juliet Diener, icandance Founder and ISTD Trustee
Learn more about icandance on their website. Visit our Diversity and Inclusion Hub for more information on inclusivity and our plans to drive positive change in dance.